Fight outside strip club leaves woman critical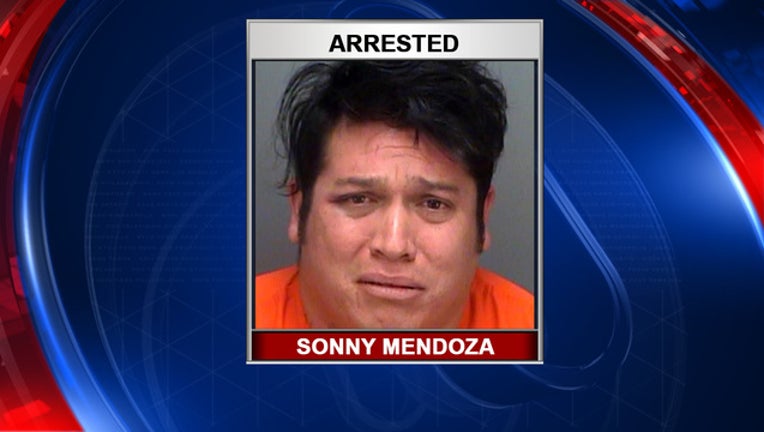 article
CLEARWATER (FOX 13) - Deputies say a Seffner man repeatedly slammed his girlfriend into the ground during a fight at a strip club after getting her mixed up with other people he thought he was fighting.
According to the sheriff's office, Sonny Mendoza and his girlfriend Kara Thobe were ordering food outside the Oz Gentleman's Club early this morning when two unidentified women walked out. Witnesses said the pair "exchanged words" with Mendoza and Thobe before walking back into the club.
Moments later, the women came back out with two unidentified black males.  More arguing ensued, which soon became physical.
According to detectives, surveillance video of the altercation showed Mendoza fighting with the unidentified males.  During the melee, Mendoza threw Thobe to the ground, where she struck her head. Mendoza was then seen repeatedly slamming his girlfriend's head into the cement until patrons at the club rushed in and restrained him.
Deputies arrested Mendoza on one count of aggravated battery. He allegedly told detectives that he mistakenly slammed Thobe into the ground multiple times thinking he was fighting with one of the unidentified males.
Detectives say Thobe, 35, remains in critical condition at Bayfront Health St. Petersburg.
Meanwhile, the two unidentified men and two women from the club fled the scene before deputies arrived.  Detectives are now asking any witnesses to contact Detective James Upton of the at (727) 582-6321.