First US Postal Service scratch-and-sniff stamps making their debut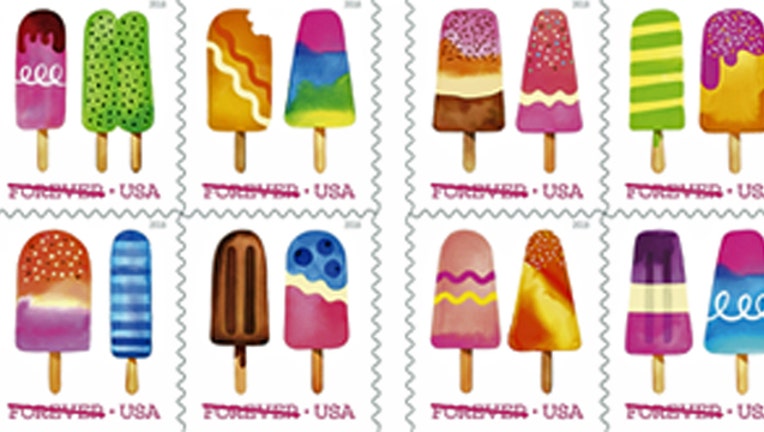 article
AUSTIN, Texas (FOX 13) - Soon, you can not only read your mail, you can smell it too, with the U.S. Postal Service launching its first scratch-and-sniff stamps on Wednesday.
The stamps could take you back to your childhood, with favorite summertime treat smells including kiwi, watermelon, orange, strawberry and blueberry. The stamps will be including designs of popsicles or ice dream designs.
The stamps will be released on Wednesday, June 20, with a special unveiling first at the Thinkery children's museum in Austin, Texas. The dedication will occur at 6 p.m. and followers of the U.S. Postal Service's Facebook page can view the ceremony live at that time. Customers can pre-order the stamps for delivery shortly after the release by following this link.
The series will include a booklet of 20 stamps showcasing the work of Margaret Berg of Santa Monica, California, depicting whimsical watercolor illustrations of frozen treats.