Florida man visits beach for the last time before going blind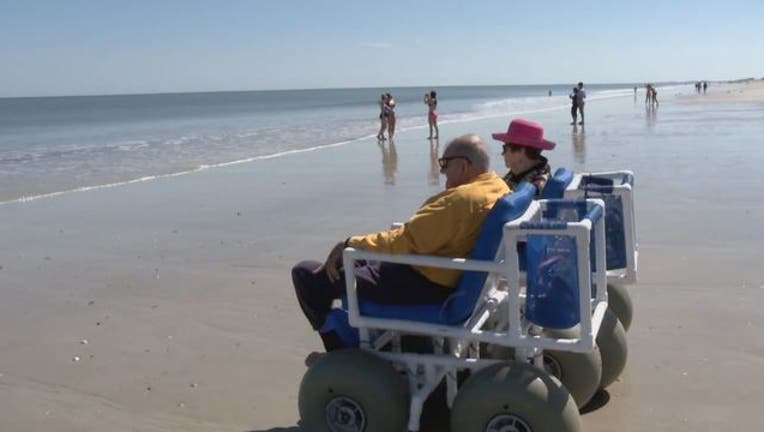 article
FERNANDINA BEACH, Fla. (WJAX) - A Jacksonville man is on the verge of losing the sight he has left, but before he does, he wants to make sure he soaks in the Florida beaches one final time.
Woody Parker has glaucoma, an eye disease that can cause blindness. Wish of a Lifetime and Brookdale Senior Living wanted to make his dream come true: to see Fernandina Beach with his wife, reports WJAX.

"I love it," Woody said. "I love the beach. There's nothing like the sound of the beach with the waves crashing."
The two groups sent Woody, and his wife, Genie, to the beach in a limo. Hand in hand, they relaxed on the beach over the weekend. 
"Always special to be anywhere with him, especially here," Genie told WJAX. "We enjoy it."
He said the experience, as always, was therapeutic and relaxing. He said he plans to visit again, even after he's can't see, so he can feel the sand and hear the crashing waves. 
"Of course, I won't be able to see the changes," Woody said, "but I'll be able to feel them."