Florida school threatened 9-year-old with sexual harrassment charges for love note, mom says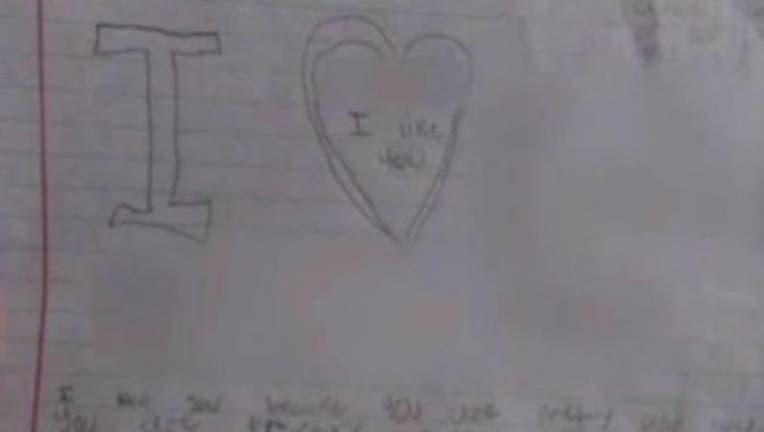 article
(FoxNews.com) - A 9-year-old Florida boy's "love note" landed him in the principal's office with the school threatening sexual harassment charges, his mother told local media Monday.
The note described how his crush "wears the same uniform and how her eyes sparkled like diamonds," his mother told WFTS.
The station reports the boy lives in Hillsborough County, which includes Tampa. It did not name the child, his mother, or the school, citing privacy concerns.
The principal told the boy's mother the note was inappropriate, and that it would file sexual harassment charges if he wrote another one, she said.
Read more on FoxNews.com.