Florida sheriff saves choking woman with Heimlich maneuver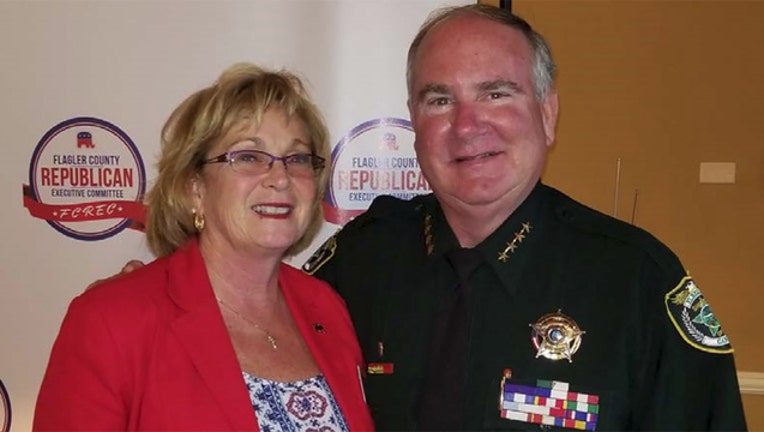 article
PALM COAST, Fla. (WOFL FOX 35) - A quick-thinking Florida sheriff may have saved a woman's life by being in the right place at the right time
While attending a "Meet the Candidates" event on Wednesday evening for the Florida Commissioner of Agriculture at the Pine Lakes Golf Club in Palm Coast on Wednesday evening, Flagler County Sheriff Rick Staly noticed a woman in distress.  She was unable to speak but indicated to the sheriff that she was choking.
Sheriff Staly performed the Heimlich maneuver on the woman, and on the fourth attempt, he was able to dislodge food that was stuck in her airway. The woman, identified as Sharon Demers, was then able to breathe again and the room erupted in applause.  
"I'm just so grateful to Sheriff Rick Staly for saving my life," Sharon Demers said after the meeting concluded. 
"I'm just happy that she is okay," Sheriff Staly said. "I would hope that anyone in my position would have done the same thing."
Information provided by the Flagler County Sheriff's Office.