Florida woman: Airline told me to flush pet hamster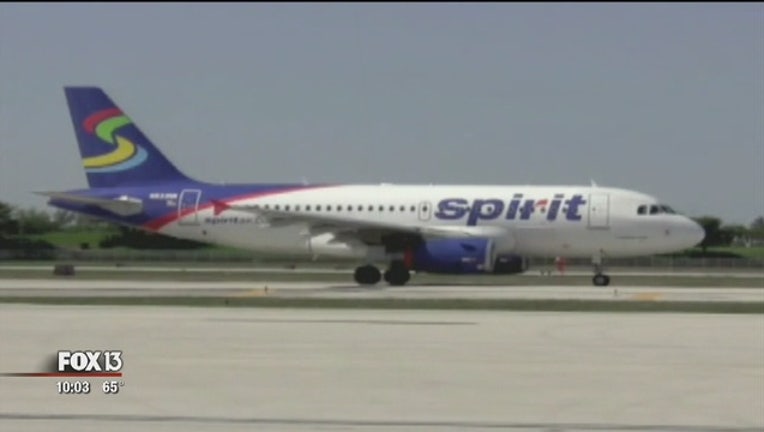 article
MIAMI, Fla. - A Florida woman says an airline told her to flush her hamster down a toilet at the airport because the emotional support rodent wasn't allowed to fly with her.
Spirit Airlines denies telling Belen Aldecosea to flush the hamster named Pebbles. She says she did flush Pebbles, after running out of other options.
The Miami Herald reports that before Aldecosea flew home from college to South Florida, she twice called Spirit Airlines to ensure she could bring Pebbles, her pet dwarf hamster. No problem, the airline told her.
But Spirit refused to allow the animal on the flight at the Baltimore airport.
The 21-year-old told the paper that she flushed Pebbles. She said she's considering suing Spirit over the conflicting instructions that pressured her into making an anguished decision.
Aldecosea skipped her flight and tried to rent a car instead, but said she was too young to rent one. So she did what she felt was the most humane choice.
"She was scared. I was scared. It was horrifying trying to put her in the toilet," Aldecosea said. "I was emotional. I was crying. I sat there for a good 10 minutes crying in the stall."
The student said she considered letting Pebbles run free outside but could not bear thinking of her hamster freezing to death or getting hit. "I didn't have any other options," she said.
Spirit Airlines spokesman Derek Dombrowski told the Miami Herald that an employee "mistakenly" told Aldecosea that Pebbles was allowed on the flight but denied that an employee suggested she flush the rodent down the toilet. "To be clear, at no point did any of our agents suggest this guest (or any other for that matter) should flush or otherwise injure an animal," Dombrowski said.
The student said the hamster helped her when she developed a growth on her neck while at school and Pebbles was a doctor-approved emotional support animal. 
The Associated Press contributed to this report.