Food stamp enrollment falls to 8-year low as Trump clamps down on fraud, economy improves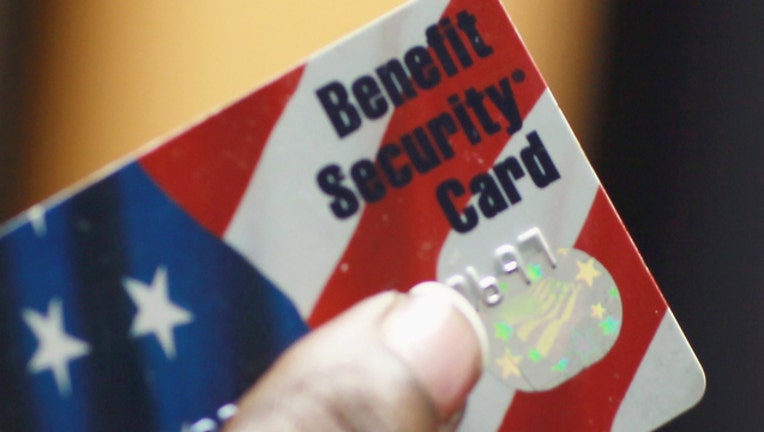 article
FOX NEWS - Overall enrollment in the country's food stamp program has dropped to its lowest level in more than eight years as the economy continues to improve and the Trump administration attempts to tackle fraud in the program.
According to the latest statistics from the U.S. Department of Agriculture, which administers the Supplemental Nutrition Assistance Program (SNAP), enrollment in the program dropped in March to 40,083,954. The last time food stamp participation dipped this low was in February 2010, when 39,588,993 people were enrolled in the program.
"As the economy continues to improve, participation in the Supplemental Nutrition Assistance Program (SNAP) is declining," a USDA official who asked for anonymity told Fox News. "SNAP was established as a temporary supplemental nutrition benefit guiding people to self-sufficiency and self-reliance, not a permanent way of life."
The USDA official noted that much like jobless numbers, the number of enrollees in SNAP tends to fluctuate month by month. But the official added that the agency expects about 8.8 million to leave the program in the next 10 years.
SNAP, which was formerly known as the Food Stamps Program, is a federal program that provides grocery assistance for people out of work or with low incomes living in the U.S. To qualify for the program, individuals must make 130 percent or less of the federal poverty level based on the household size.
The program is meant to help people buy nutritional items like breads, vegetables, dairy products and meats, while barring them from purchasing alcoholic beverages, tobacco products and household supplies and paper products among other items.
While overall food stamp enrollment has been on a steady decline since 2013, some observers credit President Trump's emphasis on getting more Americans back to work and his administration's crackdown on fraud in the SNAP program as the reason why the decline has sped up.
"It's a long time coming," Robert Doar, a fellow at the American Enterprise Institute, told Fox News. "These numbers are dropping because people are going back to work."
Since Trump took office, more than 2.2 million have discontinued their participation in the SNAP program in large part due to his administration's moves to reform SNAP.
Trump in February proposed a 30 percent, or $214 billion, cut to SNAP as part of the White House's federal budget proposal.
In April, Trump signed an executive order aiming to harden up work requirements for welfare and public assistance programs. The order, which aims to reduce poverty "by promoting opportunity and economic mobility," calls for agencies to strengthen work requirements and to look for new ones.
"The Federal Government should do everything within its authority to empower individuals by providing opportunities for work, including by investing in Federal programs that are effective at moving people into the workforce and out of poverty," the executive order stated. "It must examine Federal policies and programs to ensure that they are consistent with principles that are central to the American spirit — work, free enterprise and safeguarding human and economic resources."
Following Trump's order, the House Agriculture Committee voted to tighten the already existing work requirements for the Supplemental Nutrition Assistance Program (SNAP), while expanding funding for state training programs. The legislation passed Wednesday by the committee would require all "work capable adults" between the age of 18 and 59 to work or participate in work training for 20 hours per week. The tweak means a greater number of people would have to work or enroll in work training. 
The USDA in March also announced that it had hired an "integrity officer" who would monitor any instances of fraud in the SNAP program and, in February, Trump announced the rollout of the so-called "Harvest Box" program – an initiative to give food stamp recipients a box of "shelf-stable" foods along with the SNAP allotment.
"The Harvest Box is a silly idea and probably not going anywhere," Doar said. "But the integrity office is a good step to take…It helps make sure that the program is not only about getting the benefits, but also making sure people are getting back to work."
The moves by the Trump administration to clamp down on who can receive food stamps has drawn a strong rebuke from numerous Democrats and advocacy groups that work with low-income people and families. Many argue that Trump is manipulating the view of who receives food stamps and that SNAP already had work requirements built into the program
Democratic Rep. Jim McGovern told the New York Times in February that Trump was painting a "distorted picture" of those who receive food stamps by saying that they are scamming SNAP and avoiding work.
"They have to stop playing to the cheap seats," he said. "The majority of people in the program are children and seniors and people working in jobs that pay too little to feed their families."