Former VP Joe Biden surprises preschoolers, takes fun group photo together with them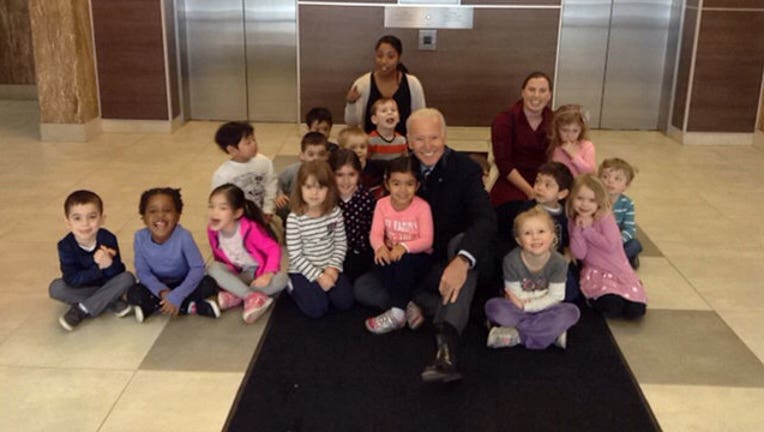 article
BETHESDA, Md. - Nearly two weeks after leaving office, former Vice President Joe Biden was back in the D.C. area and surprised a group of preschoolers on Monday.
Biden stopped by the building that houses The Goddard School in Bethesda, Maryland and encountered the youngsters as they passed through the lobby of the building.
While the chance meeting last for about five minutes, the ex-vice president took the time to get a group photo with the students and school staff.
"The former VP Joe Biden showed up in an impromptu manner and made the lives of several students and teachers at our preschool," said Michael Pesi, the owner of the Bethesda school, in an email to FOX 5. "Although he had a strenuous schedule, he took the time to meet with our teachers and children and take a picture in the main lobby. We couldn't have been more excited and honored."