Funeral to honor slain Maryland police officer Amy Caprio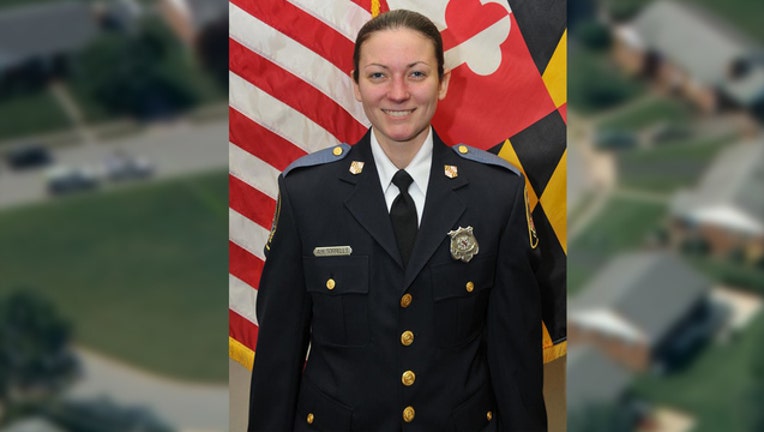 article
JOPPA, Md. - (AP) - The governor of Maryland, the Baltimore County police chief and the mother of a 29-year-old officer killed in the line of duty will speak at her funeral.
Amy Caprio was run over by a Jeep while investigating a burglary Monday at a house in Perry Hall. Four teenagers are charged with murder.
Her funeral service is being held Friday morning at Mountain Christian Church in Joppa.
Gov. Larry Hogan and Chief Terrance Sheridan will address the congregation. County police say in a news release that Caprio's mother will offer personal reflections, and four fellow officers will also speak. A Baltimore Symphony Orchestra member will play a trumpet solo.
Caprio will be buried at Dulaney Valley Memorial Gardens in Timonium.
© 2018 The Associated Press. All rights reserved. This material may not be published, broadcast, rewritten or redistributed.