Gen Z more likely to think of their pet as a best friend, survey finds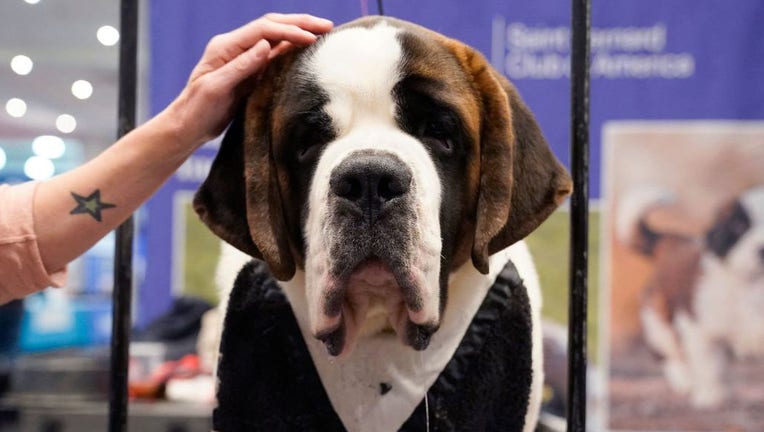 article
SAN FRANCISCO - A recent survey of U.S. dog owners underscores the rise of pet "humanization," in which furry animals are becoming increasingly part of the family, and even more so depending on who you ask. 
The survey, conducted in January, included 1,000 U.S. adults between the ages of 18 and 65 who had at least one dog. It found that 49% of Baby Boomers (born from 1946 to 1964) view their pets as their children, while 34% of Gen Z respondents (born from 1997 to 2012) actually think of them more as a best friend.
RELATED: Beagle rescued from Virginia breeding facility heads to 2023 Puppy Bowl
The survey was commissioned by Wag!, a platform offering pet walking, care, training, and more.
"Today's pets are increasingly living the high life, more akin to humans themselves than the four-legged animals of yesteryear," the company said in a statement about the findings. "From organic diets to premium grooming, pet parents - Gen Z in particular - are matching their furry companion's quality of life with that of their own."
The research also found that Baby Boomers maintain a more traditional view of a pet's place in the home, sticking to a philosophy that centers around "affordability and discipline." However, 71% of Boomers said they allow pets to sleep in their bed. 
RELATED: Write your ex's name in litter box for Valentine's Day
Meanwhile, Gen Z was found to be less rigid in the survey, with 36% of respondents describing their training approach as "flexible." Younger pet parents were also more likely to bring their pets to more public places like restaurants, dress them up, and broadly spend more on items such as food and fashion, according to the survey results. 
All dog owners surveyed across generations — Gen Z, millennials, Gen X, and Baby Boomers — said they spend an average of $50 to $100 monthly on food and nutrition.
"However, younger pet parents overall are less budget-conscious, and willing to spend premiums in areas like grooming materials and services, fashion and accessories, and pet insurance," Wag! noted, adding that Gen Z typically makes less money compared to their older generations.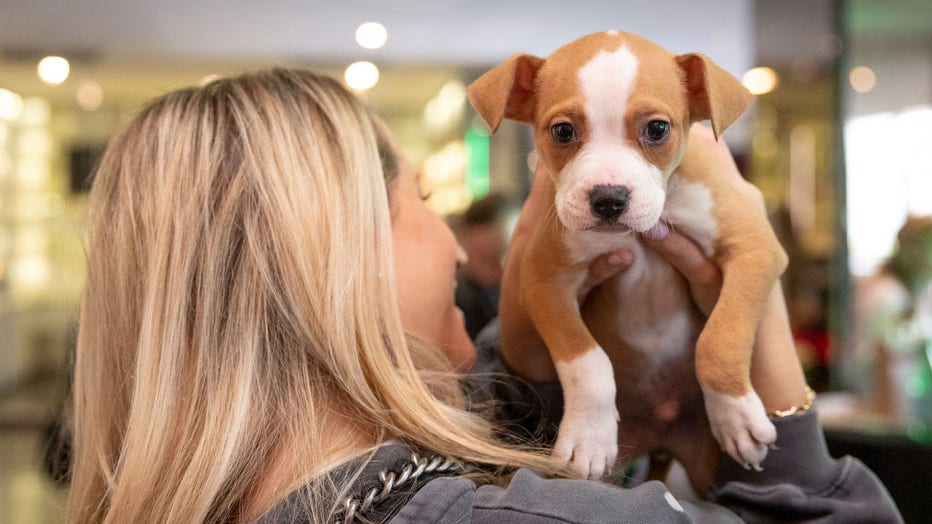 FILE IMAGE - Dogs are seen at a pet event at the Sofitel Hotel Los Angeles in Beverly Hills on Dec. 10, 2022, in Los Angeles, California. (Photo by Emma McIntyre/Getty Images)
Other pet survey insights: Dating, food, and fashion
One-third of dog parents surveyed said they would never date — and 35% would never marry — someone who doesn't like pets. Some 30% of respondents said they allow their pets to kiss them on the mouth. 
When it comes to wellness, 15% more Gen Z participants said they use pet insurance compared to Baby Boomers, but 23% more Boomers reported having regularly scheduled visits compared to the youngest generation. 
Some 58% of dog parents said car rides are their favorite activity to do with their pets outside the home.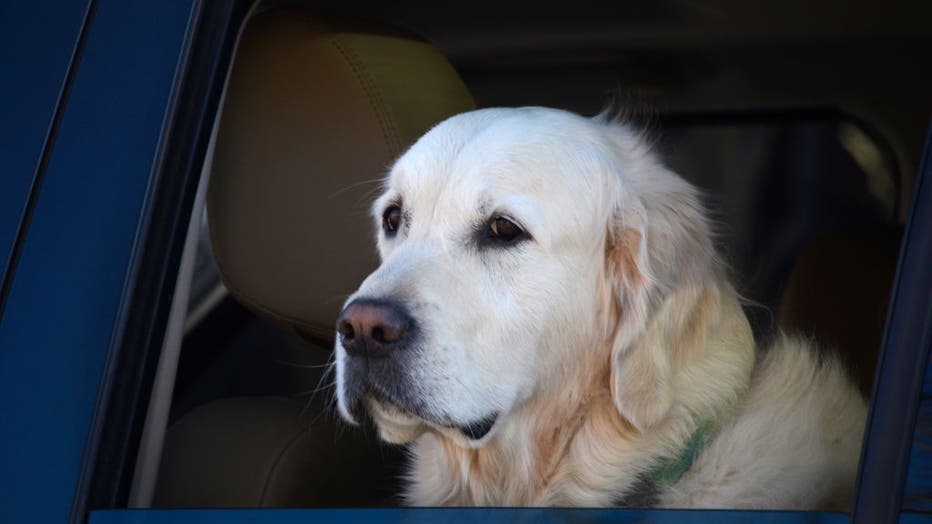 FILE IMAGE - A Labrador Retriever waits in the car while its owner visits a shop in Santa Fe, New Mexico. (Photo by Robert Alexander/Getty Images)
When it comes to food, 53% said their pet has at least one dietary restriction, such as a gluten-free or vegetarian diet. Some 31% of dog owners said they feed their pets human food "often" or "all the time," and 21% allow their pets to eat off their plates.
More than half (55%) of survey respondents said they dress their pet in clothing or accessories, while 73% of Gen Z said they'll spend extra for pet fashion and accessories, as well as premium pet grooming services and materials.
"These shifting trends tell us that when it comes to human's best friend, pet parents will do whatever they can to provide the absolute best possible lifestyle for their fur babies," Wag! said of the survey results. 
RELATED: 'A best friend just like him': One-eared shelter dog tears ear off his favorite stuffed toy
This story was reported from Cincinnati.