Giants forge 1st-place tie by beating Dolphins 31-24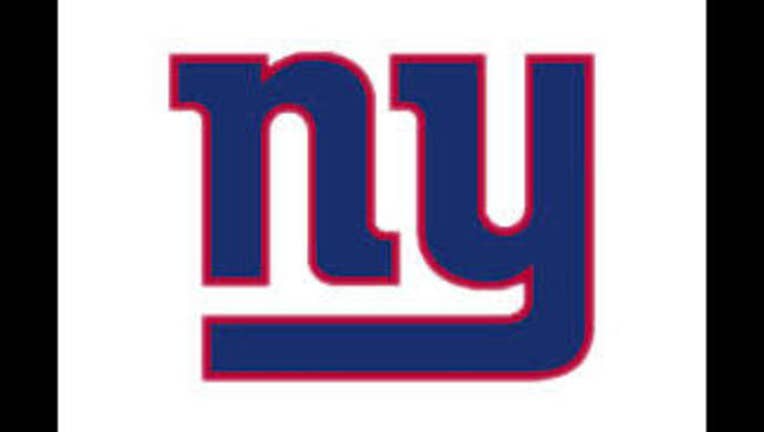 article
MIAMI GARDENS, Fla. (AP) — Killing time hours before kickoff at the New York Giants' hotel, Eli Manning plotted a play he wanted to try against the Miami Dolphins.
It worked better than he ever imagined. With the game tied in the fourth quarter, Odell Beckham Jr. slipped 5 yards behind the secondary to score the go-ahead 84-yard touchdown, and the Giants forged a three-way tie atop the NFC East by beating Miami 31-24 Monday night.
Beckham gave Manning credit for cooking up the pivotal play.
"It was something he saw when he watched film," Beckham said. "His mind is different. It's special to be able to see something like that. It was something we hadn't practiced and was completely on the fly."
Here are things to know about the Giants' first visit to Miami since 1996:
THE STANDINGS: The Giants (6-7) broke a three-game losing streak and are tied with the Redskins and Eagles for the lead in their woeful division.
"It's a must-win, a playoff game for us," Beckham said. "They're all playoff games."
The Giants' next game is indeed a biggie: They play host to NFC South champion Carolina (13-0) on Sunday.
The Dolphins (5-8) were mathematically eliminated from the playoff race, extending their postseason drought to a franchise-record seven consecutive years.
"Obviously this is not where we want to be," quarterback Ryan Tannehill said, "but here we are."
GOING DEEP: Beckham's long touchdown catch put the Giants ahead to stay with 11 minutes to go.
Cornerback Jamar Taylor and seldom-used safety Shamiel Gary were the closest defenders, but Manning hit Beckham in stride at midfield and he sprinted to the end zone for his 12th TD this year.
"We thought it would be a big play," Manning said, "but I didn't think he would be that open."
Miami safety Reshad Jones blamed miscommunication.
"The corner was supposed to follow up and go over the top," Jones said, "which he didn't."
OTHER ODELL: Beckham had seven catches for 166 yards and the game's final two scores. The 100-yard game was his sixth in a row, a Giants record.
"They got it to a star player, and he made plays for them," Dolphins defensive tackle Ndamukong Suh said.
Beckham missed one series when he went to the locker room due to cramps in both calves, but didn't let that slow him down. He outplayed his close friend and former LSU teammate, Miami's Jarvis Landry, who had 11 catches for 99 yards.
Beckham made a 45-yard reception to set up a touchdown and had a 6-yard scoring catch. His final reception, a diving grab on third down at midfield, sealed the victory with less than 2 minutes left.
"Obviously his performance is something we all expect," Landry said. "He's just continuing to do what he does."
MANNING'S BEST: The Giants quarterback went 27 of 31 for 337 yards and four scores. His passer rating of 151.5 was his highest since 2009, and his 87 percent completion percentage was a career high.
Manning led a touchdown drive in the final 2 minutes of the first half covering 80 yards, including 45 on a long pass to Beckham, to make it 17-all. The receiver on the 5-yard pass for the tie: Will Tye.
"Guys were getting open quickly," Manning said. "We got everybody in the mix. That's when we're at our best."
FESTIVITIES: In celebration of the franchise's 50th season, the Dolphins introduced their 50 greatest players at halftime.
The not-so-great 2015 Dolphins were hurt by 12 penalties and seemed reluctant to run the ball, as has been the case most of the year. Lamar Miller rushed for 89 yards, including a darting 38-yard touchdown run, but carried only 12 times.
HOBBLED: Injuries took a toll on the Giants. Left tackle Ereck Flowers hurt his ankle on the long touchdown pass to Beckham and missed the rest of the game. Defensive tackle Markus Kuhn left in the third quarter with a knee injury. Defensive end George Selvie was evaluated for a concussion in fourth quarter and didn't return.
Coach Tom Coughlin took a tumble when Giants cornerback Dominique Rodgers-Cromartie ran into him along the sideline.
"Actually it helped," Coughlin said. "It snapped my neck."
___
AP NFL website: www.pro32.ap.org and http://twitter.com/AP_NFL
___
Follow Steven Wine on Twitter: http://twitter.com/Steve_Wine. His work can be found at http://bigstory.ap.org/content/steven-wine