Girl says 'hero' postal worker rescued her from world of sex trafficking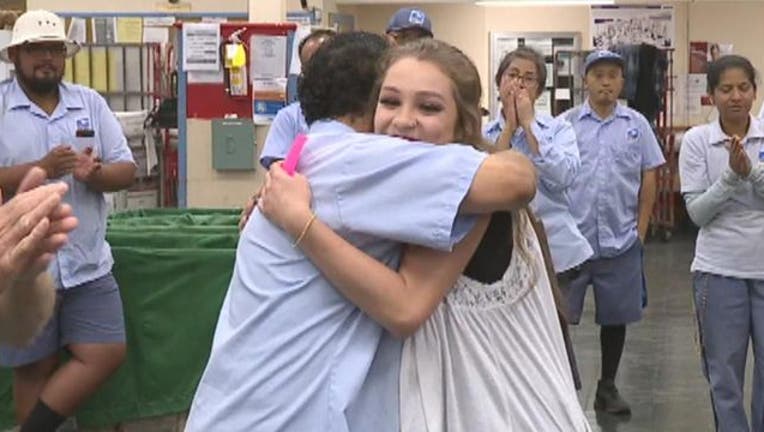 article
(FOX NEWS) -- A California girl is crediting a postal worker for rescuing her from a world of sex trafficking.
In June, Ivan Crisostomo, a postal carrier, heard a "desperate crying" coming from behind a tree. When he looked around, he saw 16-year-old Crystal Allen.
"She started to point to her arm, saying: 'They were putting things in me. They were putting things in me. They are coming to get me,'" Crisostomo recalled Allen telling him, according to FOX 40.
She then told Crisostomo that she was able to escape her captors by jumping out of the car as they were driving through a neighborhood, managing to grab a cellphone on her way out.
Crisostomo and Allen used the phone to call the teen's mother, Stacy Ohman, and the local sheriff's department.
The postal worker said he stayed with Allen until authorities arrived to take her to the hospital. She is now home with her family, CBS13 reported.
Allen was allegedly "drugged, tortured and abused" for three months before she escaped, according to the news station.
"I just cried all the time and prayed that I'd get to see my mom again," Allen said.
No further information has been released regarding the identities of Allen's alleged captors or how she became involved with them.
Allen, who was reunited with Crisostomo on Thursday, thanked him for helping her.
"Ivan himself is a hero for saving me," Allen told FOX 40.  "Even though he doesn't think it."