Good Samaritan helps officer in Prince George's County during rainstorm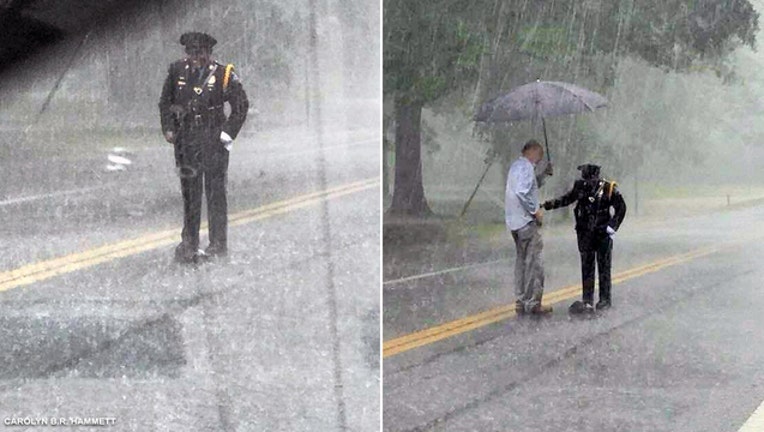 article
GREENBELT, Md. - A good Samaritan who spotted an officer helping a turtle cross a road in Prince George's County during a rainstorm came to the officer's aid with an umbrella.
Carolyn Hammett told FOX 5 her husband rushed to bring the Greenbelt officer an umbrella after they spotted her helping a turtle cross the road.
Storms ripped across the region over the weekend, creating torrential downpours and flooding conditions for much of the area.
Hammett told FOX 5 she and her husband used shovels to help scoop up the turtle and move it to a wooded area.
"The officer was soaking wet and continued to have a gorgeous smile on her face," Hammett told FOX 5. "It was quite a beautiful experience."