Grieving cat adopts 3 abandoned kittens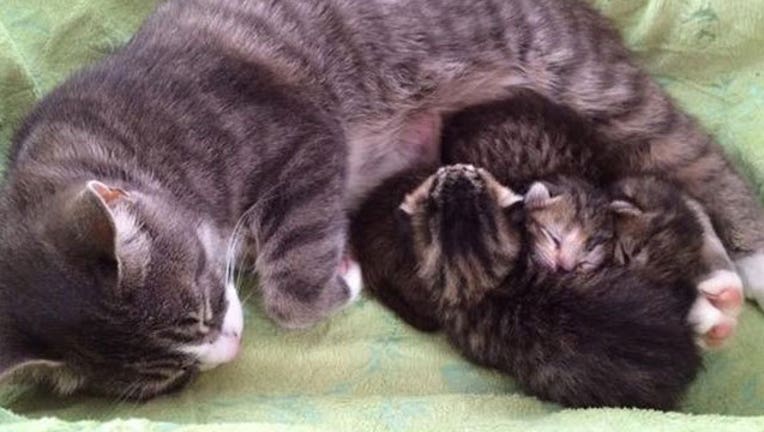 article
Lowe was instantly touched by Mikey's story, and even offered to drive the kittens to her that night. 
Before Mikey met her new babies, Lowe tried to soothe her, "I have some babies for you so you can be a mommy again".  
Within seconds, Mikey was a mom again. She was cuddling, bathing and even feeding her little ones.  
The beautiful moments were captured by Kelli Nicole Photography.