Habitat for Humanity Cancels Jimmy Carter Build in Nepal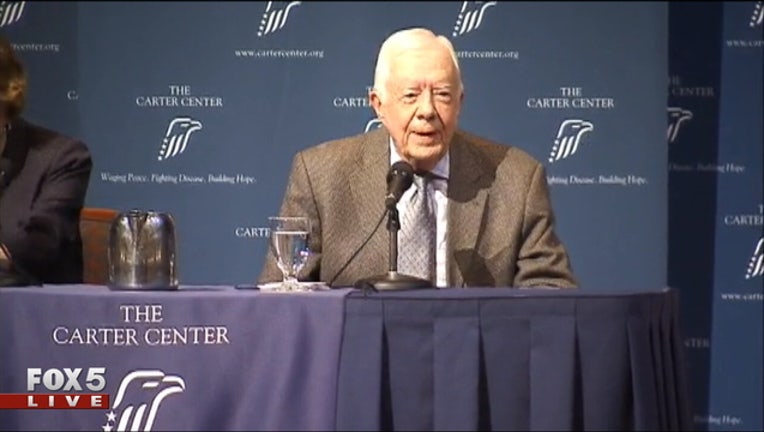 article
ATLANTA (AP) - Jimmy Carter's first international trip since announcing that cancer has spread to his brain has been canceled, the former president and the group Habitat for Humanity said.
Carter planned to attend a Habitat for Humanity build in Nepal next month. The Atlanta-based charity said Thursday that supply and safety concerns — not Carter's health — forced the mission's cancellation.
Habitat announced in late September that Carter's medical team had cleared the 91-year-old to participate. Carter has said the trip would delay receiving a final treatment with an immune-boosting drug.
But in a statement, CEO Jonathan Reckford said, "the severity of the shortages has proven to be insurmountable and given the circumstances, we would not be able to guarantee volunteer care and safety." The statement cited fuel and supply shortages, civil unrest and a message issued Wednesday by the U.S. Embassy in Kathmandu cautioning travelers about the situation.
The trip would have been the 32nd mission for Carter and his wife, Rosalynn. The couple volunteers one week each year to help build houses.
"While I am disappointed that we are unable to build in Nepal due to such uncertain circumstances, Rosalynn and I understand and support Habitat's decision," Carter said in a statement. "We will keep the people of Nepal in our prayers and ask everyone to do the same. We look forward to our ongoing work with Habitat and continuing to help shine the light on the need for affordable housing."