High winds, heavy rain pound coastal NJ; flooding possible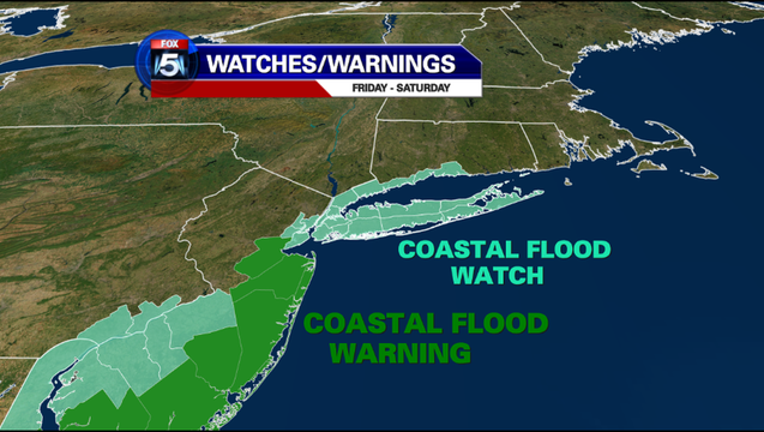 article
SEA ISLE CITY, N.J. (AP) — The state is getting pounded by heavy rain and strong winds that are expected to bring coastal flooding this weekend, even though New Jersey is no longer in the anticipated path of Hurricane Joaquin.
It's a tale of two weather systems.
The first, which has been dumping rain over the state for days, is expected to continue through Friday, at least. The National Weather Service has issued coastal flood warnings and high wind warnings along the shore and the Delaware Bay through Sunday evening.
Forecasters say gusts could reach 60 mph in some spots, knocking down limbs and power lines. Blowing sand could also cover roads in some areas. By Thursday evening, there were already reports of floods in some spots along the coast.
The second storm, Hurricane Joaquin, is moving north from the Bahamas. After days of uncertainty about the path it would take, forecasters now expect Joaquin to turn further into the Atlantic Ocean and not come ashore on the East Coast, most likely as a tropical storm. In recent days, some weather models had predicted Joaquin could make landfall somewhere between the southeast states and Long Island.
Gov. Chris Christie on Thursday declared a state of emergency because of the storms and canceled presidential campaign events for Friday in New Hampshire so he could be in New Jersey to direct the emergency response. He is scheduled to give a briefing on the storm situation later Friday in Sea Isle City.
Dealing with Superstorm Sandy in 2012 was one of the highest-profile times during the Republican's time as governor.