Homeless man arrested for forcing driver to take him to Mountain View KFC, police say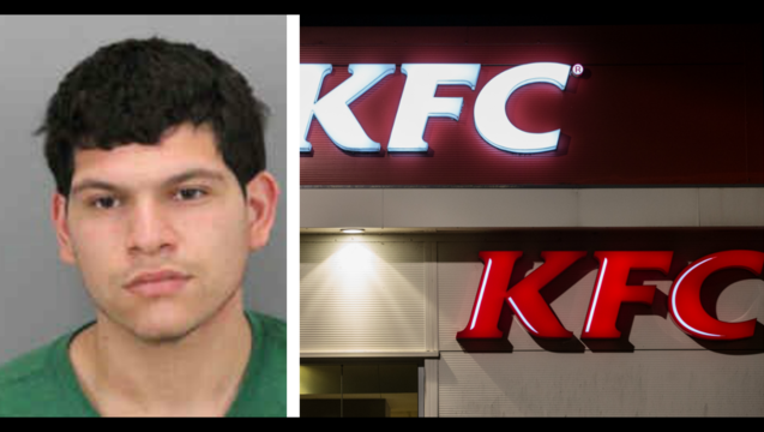 article
MOUNTAIN VIEW, Calif. - Mountain View officers arrested a man early Saturday after he allegedly forced a driver to take him from San Jose to a local Kentucky Fried Chicken. 
Police said that 21-year-old Alberto Ulloa-Avila, who is homeless, allegedly approached a 31-year-old San Jose driver, who was looking for a parking space near 14th and Santa Clara streets in San Jose, about 3 a.m.
Ulloa-Avila allegedly opened the door to the passenger seat, got into the car and demanded the driver take him anywhere he wanted to go, police said. According to the victim, Ulloa-Avila threatened to physically harm the driver if he did not comply, police said. 
The driver took surface streets to the Mountain View KFC on El Camino Real and Castro Street. Once the driver parked the car, Ulloa-Avila tried to rob him, police said. The San Jose man then got out of his car and began to run away. The suspect then got into the driver's seat and began to drive away. But then, Ulloa-Avila turned around and came back to the KFC, police said, and began chasing the San Jose man across El Camino Real.
Officers, at that point, had responded to the area and arrested Ulloa-Avila in connection with kidnapping, making criminal threats, vehicle theft, violating a protective order, and driving on a suspended license.