Houston Mayor Turner creates commission to end gun violence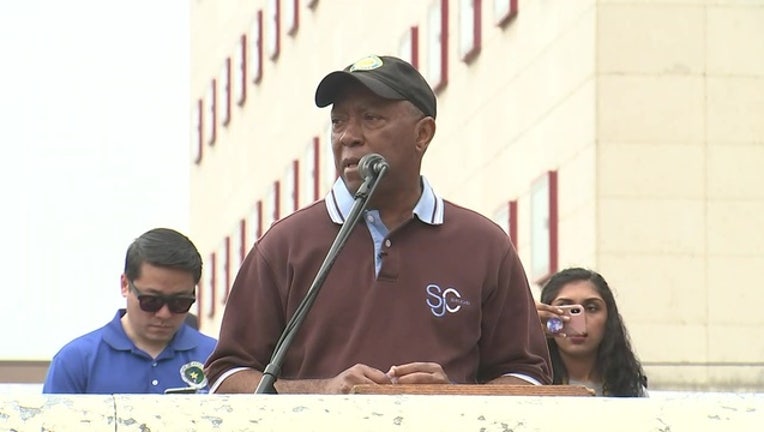 article
HOUSTON (FOX 26) -  
During his speech at the March for Our Lives rally in Tranquility Park in downtown Houston, Mayor Sylvester Turner announced the creation of the Mayor's Commission to End Gun Violence, which will focus on researching and recommending solutions at a local level.
 
"Enough is enough!," said Mayor Turner to the captive crowd at Tranquility Park. "Make America safe again! Let's end the gun violence and get assault weapons out of the hands of people who do not need them."
Student organizers of the downtown Houston March for Our Lives Rally invited Mayor Turner to take part in the event during a conference call several weeks earlier. 
"Students are not leaders for tomorrow, they are leading right now," said Mayor Turner at the rally. "This is a defining moment for our city, our state, and our country. When I look out at the crowd and see what students have done in leading this rally, it gives us a great deal of hope."
Mayor Turner and Houston Police Department Chief Art Acevedo locked arms with students and marched with them for several blocks in downtown Houston.
Mayor Turner will announce his appointees to the Commission on Gun Violence and release more details about the commission's goals during the weeks to follow.