How a national team qualifies for the 2018 FIFA World Cup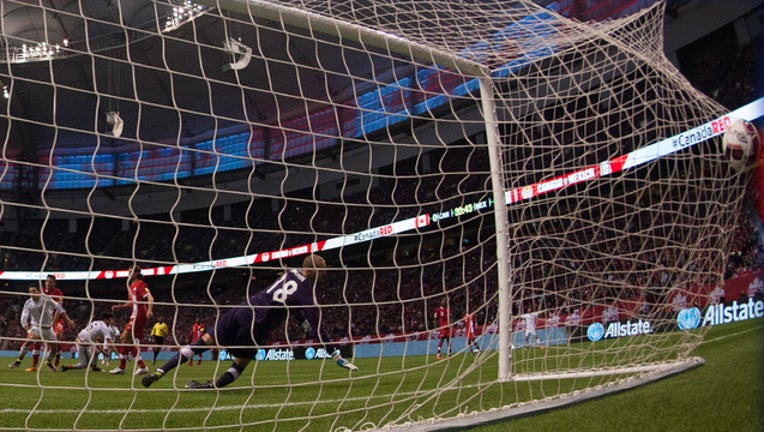 article
(WJBK) - Qualifying rounds of the FIFA World Cup are some of the most exciting as teams compete for a chance to represent their country in a prestigious global event.
These qualifiers involve hundreds of countries and take years to complete. So how does it all work? It's a lot of numbers and geography, but stick with us.
This map shows which countries qualified for the 2018 FIFA World Cup (dark blue) and which did not (light blue.) The black indicates countries that were banned from competing and the white indicates countries that are not members of FIFA.
Although the World Cup takes place in summer 2018, the qualification process began all the way back in 2015. Only 32 teams are able to compete for the cup, so a total of 210 teams were whittled down through a series of tournaments. Russia automatically qualified as the country hosting the World Cup.
It begins with the six FIFA confederations, identified by region, that host a series of tournaments:
European zone: Union of European Football Associations (UEFA)
South American zone: South American Football Confederation (CONMEBOL)
African zone: Confederation of African Football (CAF)
Asian zone: Asian Football Confederation (AFC)
North and Central America and the Caribbean zone: Confederation of North, Central American and Caribbean Association Football (CONCACAF)
Oceanian zone: Oceania Football Confederation (OCA) 
A total of 210 teams entered qualification (not including Russia): 54 from Africa, 54 from Europe, 46 from Asia, 35 from North and Central America and the Caribbean, 11 from the Oceanian zone, and 10 from South America.
Each continent is allocated a certain number of spots in the tournament -- 5 for the African zone, 4.5 for the Asian zone, 3.5 for the North and Central America and the Caribbean zone, 13 in the European zone plus 1 (host), 0.5 for the Oceanian zone and 4.5 for the South American zone.
The Preliminary Draw was held July 25, 2015 at Konstantin Palace in St. Petersburg to determine which teams played each other for the 31 spots available in the World Cup. Over three years, 141 national teams played 851 matches. Qualifiers in the Asian zone had already started and 22 teams were eliminated before the draw.
For a very detailed description of how each zone's qualifiers worked, click here.
Depending on the region, competitions were played in a knockout format or a league format with round-robin matches. In the end, these teams qualified for the 2018 FIFA World Cup:
13 teams from UEFA: Belgium, Croatia, Denmark, England, France, Germany, Iceland, Poland, Portugal, Serbia, Spain, Sweden and Switzerland
5 teams from CONMEBOL: Argentina, Brazil, Colombia, Peru, and Uruguay
5 teams from CAF: Egypt, Morocco, Nigeria, Senegal, and Tunisia
5 teams from AFC: Australia, Iran, Japan, Saudi Arabia, and South Korea
3 teams from CONCACAF: Costa Rica, Mexico and Panama
0 teams from OCA
Again, Russia automatically qualifies for the cup because they are the host country, so that makes 32 teams.
Additionally, this year Zimbabwe was expelled from the preliminary competition for failing to pay a coach and Indonesia was also banned after FIFA determined the country's government interfering with Indonesia's domestic league.
Here's how and when each team qualified:
FUN FACTS:
All 309 FIFA member associations registered for its preliminary competition for the first time in history.
Gibraltar, Bhutan, South Sudan, Kosovo and South Sudan all entered qualification for the first time.
The first qualifying match was played in Dili, Timor Leste, on March 12, 2015. An East Timorese player scored the first goal of the qualification process.
Iceland qualified for the World Cup for the first time. 
 
The 2018 FIFA World Cup begins June 14 on FOX.