How coconuts are being used to save New Jersey beaches from erosion
Logs made of coconut fibers are helping protect and restore coastal habitats along the New Jersey shoreline.
Spearheading the project is the conservation group American Littoral Society, which said the coconut fibers help create "living shorelines" that provide an alternative approach to seawalls, bulkheads and other structures traditionally used to stabilize land.
The logs begin their lives in India and Indonesia, where coconut fibers are sourced and then transported to the Lower 48. In the U.S., the coconut fibers are then packed into logs and wrapped inside biodegradable netting.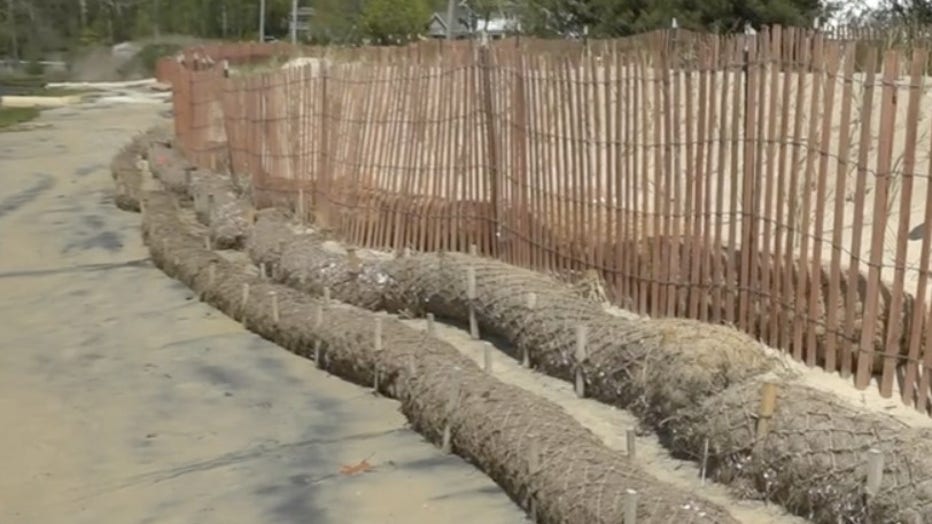 Coconut fiber logs. (Katie Byrne / FOX Weather)
Coconut fiber logs now line more than 2,000 feet of the Jersey Shore with the goal of keeping the sand in place in an economical and sustainable way.
PAINFUL, RARE JELLYFISH THREATENING JERSEY SHORE SWIMMERS
"It's a natural way to do it," Capt. Alek Modjeski of the American Littoral Society told FOX Weather multimedia journalist Katie Byrne. "They're not very expensive, so they're not breaking the bank when you put them in, but you're getting a really good return on your investment."
In addition to serving as barriers against erosion, the coconut logs are helping rebuild habitats for plants along the coastline.
According to Tom Dillingham of the American Littoral Society, beaches and salt marshes provide protection from storms, clean the water and supply a habitat for fish. By restoring ecosystems, beaches become more resilient for plants and animals.
"Climate and the increased frequency of storms is something that everybody is aware of, and these types of nature-based approaches are going to help protect us from those," Dillingham said.
For some New Jersey beachgoers, the coconut logs have already improved their beach experience, as the sandy shorelines are now wider.
Read more of this story from FOX Weather.