How much does a funeral cost? New rule would make funeral homes post prices online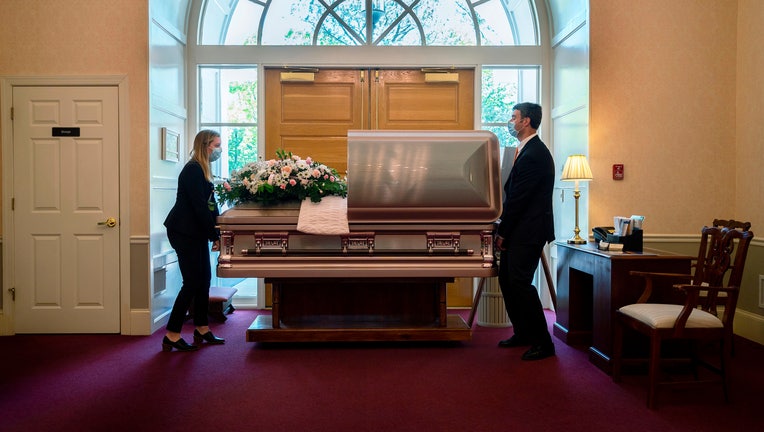 article
WASHINGTON - Funeral homes would be required to post their prices online if a new proposed federal rule takes effect.
The Federal Trade Commission is seeking comments on why it should or shouldn't require funeral homes to provide pricing information online or via email. It's part of an update to the Funeral Rule of 1984, which was designed to help consumers avoid being taken advantage of during such a challenging time.
"People are at their most vulnerable when they're grieving," FTC Chair Lina M. Khan said in a statement.
The Funeral Rule requires funeral homes to provide a "clear list" of pricing so people know what it is they're paying for, but because the rule was implemented before the internet age, it only applies in person or by phone.
READ MORE: FTC wants to make it easier to cancel free trials and subscription plans
"Even though Americans today typically begin their shopping online, funeral providers are not required to list prices on their websites," Khan said. "Just under 25 percent of funeral home websites provided a full list of prices. Over sixty percent provided little to no price information whatsoever. Stories persist about consumers spending hours trying to answer the most basic questions about how much it will cost to bury their loved ones.
"In the internet era, it's hard to see why anyone should have to physically visit or call multiple funeral homes just to compare prices," Khan continued.
Earlier this month, the agency settled a civil case against a funeral service company accused of several deceptive practices, including: misleading customers about their location, leading consumers to believe they were a local provider; advertising deceptively low prices; illegally threatening and failing to return cremated remains to bereaved consumers, and failing to provide disclosures required by the Funeral Rule.
Funeral & Cremation Group of North America, LLC, and Legacy Cremation Services, LLC (doing business as Heritage Cremation Provider, Evergreen Funeral Home and Crematory, and Carolina Central Crematory) were fined $257,000 and will be required to post their prices online going forward.
If the FTC has its way, the requirement will extend industrywide, though it's unclear if and when the change would happen. Hundreds of people and organizations have submitted comments to the FTC.
The National Funeral Directors Association said it is opposed to a mandate and believes the proposed rule change would "do more harm than good."