Ice pops recalled over listeria contamination concerns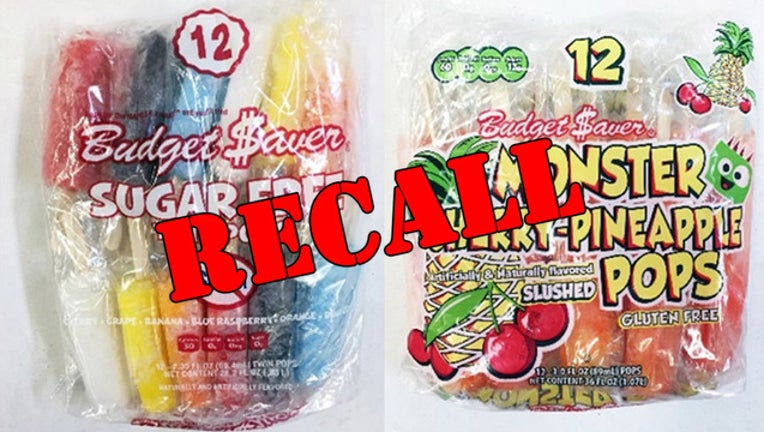 article
TAMPA (FOX 13) - A West Virginia company is issuing a voluntary recall for 3,000 cases of ice pop brands due to listeria concerns. 
The Food and Drug Administration announced on Monday the contamination occurred at a Denver facility. The recall covers two brands made by Ziegenfelder Company: Budget $aver Cherry Pineapple Monster Pops and Sugar Free Twin pops. The frozen products were sold 12 per package. 
The products were delivered between April 5 and 19 to retailers and distributors in Alabama, Arkansas, Florida, Maine, Missouri, Nebraska, Nevada, New Mexico, New York, Ohio, Oklahoma, Texas, Utah, Washington and Wyoming. There have been no reported illnesses or incidents, according to the FDA.
The Cherry Pineapple Monster Pops carry the UPC code 0-74534-84200-9, and have many codes D09418A through D10018B, according to the FDA recall. The Sugar Free Pops carry the UPC code 0-74534-75642-9, and also have multiple codes from D09318A through D10018B. 
The products have the potential to be contaminated with Listeria monocytogenes, an organism which can cause serious and sometimes fatal infections for children, elderly people, or others with weak immune systems. Healthy individuals may suffer short-term symptoms, like a fever, diarrhea or nausea. 
The FDA is asking consumers who have purchased the affected ice pops to return them for a refund. Anyone with questions are asked to contact the company at 1-888-683-0379.