Illinois highway littered with cash after accident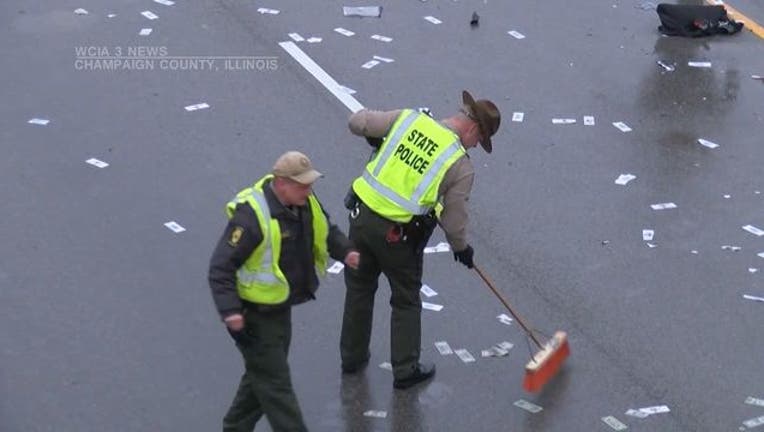 article
CHAMPAIGN COUNTY, Ill. (WCIA) - Illinois drivers did not reach the end of a rainbow despite coming across a highway literally covered with money.
Illinois State Police told WCIA 3 News the driver of a vehicle carrying cash from video gambling machines was driving too fast and lost control on Interstate 74. The vehicle hit a guardrail and spun into another car. A third vehicle ended up in a ditch after trying to avoid the accident.
It caused a huge traffic backup since crews needed about an hour to pick up all the money.
One driver was taken to a nearby hospital with non-life threatening injuries, according to officials.