Infomercial bestseller NutriBullet investigated over 'exploding' units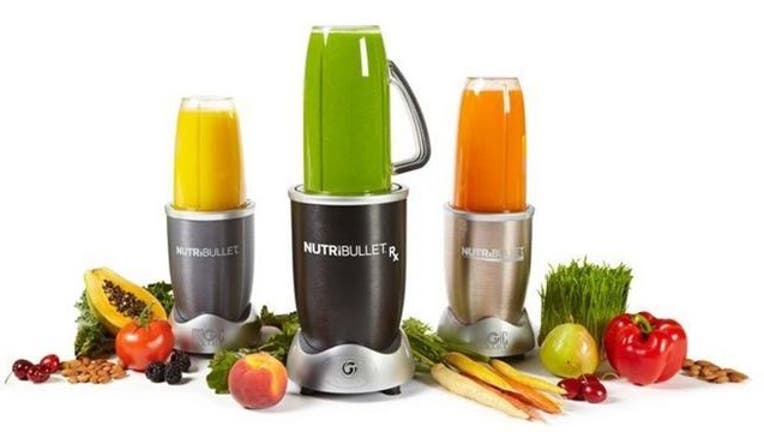 article
(FoxNews.com) - They may be small but those space-saving NutriBullet blenders are being accused of packing a serious punch with several users claiming they were badly burned after the devices allegedly exploded in their faces.
One plaintiff, Pete Damiano, alleges he was injured while making a mango sauce for his family. Damiano's attorney says he put hot liquid into the blender, and as he was using it the top blasted off the blending base causing first and second-degree burns to his hands, torso and face. Damiano also claims he was almost blinded.
"My client did not have warnings on his device and the user manual had soup recipes on it," Lori Andrus, a lawyer representing Damiano told Fox News.
"We [Andrus' San Francisco-based firm] sued the makers of Magic Bullet, a year ago, for the same suit. We settled the suit, and got them to add the warnings to their manuals.
"I suspect that since they [NutriBullet] are a common defendant they've starting adding the same warnings," Andrus said.
Andrus's lawsuit names NutriBullet LLC, Homeland Housewares LLC, Captial Brands LLC, and Call To Action LLC as defendants – all four are connected with the design, sales and manufacturing of the product, according to the lawyer.
The most recent edition of the NutriBullet manual supplies clear warnings to users regarding heated contents.
"Do not put hot liquids in any of the blending vessels before blending. Start with cool or room temperature ingredients. Heated ingredients can create internal pressure in a sealed blending vessel, which may erupt on opening and cause thermal injury."
But some allege that it's not just hot liquids that can burn users.
Read the full story on FoxNews.com.