Joe Anderson back in the NFL, lands job with New York Jets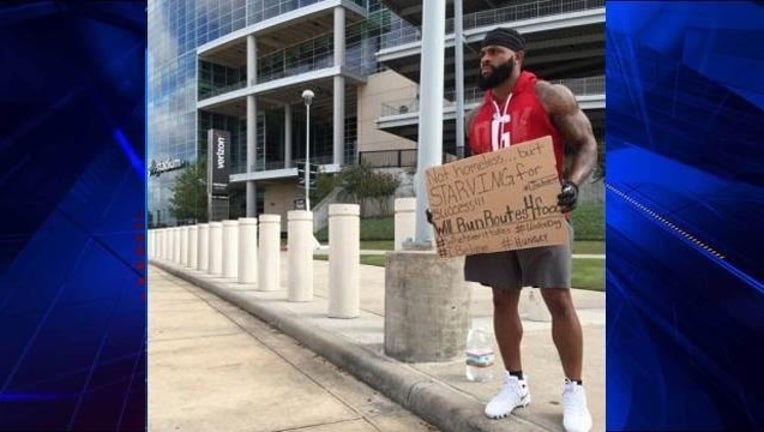 article
NEW YORK (FOX 26) - You may remember Joe Anderson from a viral Instagram post. He stood outside NRG Stadium every day with a sign, asking the Houston Texans for a job.
The ex-NFL player's sign read, "Not homeless, but STARVING for success!! Will run routes 4 (sic) food. #Whateverittakes #UnderDog #IBelieve #Hungry"
Today, Anderson was granted what he'd worked so hard, and so long for--a job in the NFL.
The New York Jets announced Tuesday that they have signed Anderson to the team's practice squad.
It took only six weeks from the time the post took off on social media to get to his new found glory.
"I'm overwhelmed," Anderson told FOX 26 on Tuesday. "I don't really know what to say.
"I thank God for my trials and tribulations. I thank God for having me hold that sign."
Anderson said he appreciates all the low times he went through as he tried to get back in the league, that he hopes his story can help inspire others.
"They might not be holding a sign up, but they're going to go through something and they're going to need the encouragement to keep them going," Anderson said. "I'm glad that my story can be something that helps them with that encouragement."
Anderson previously spent time with the Bears in 2012 and 2013. He also spent some time with the Eagles in early 2014.