Jury awards 4 cents to family of Florida man killed by deputy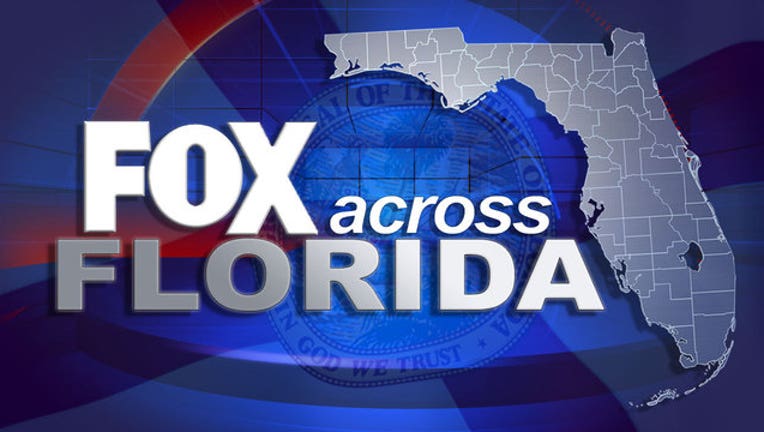 article
FORT PIERCE, Fla. (AP) - Jurors who awarded only 4 cents to the family of a black man fatally shot in his home by a deputy expressed confusion about the court's instructions as they struggled to reach a verdict.
Notes sent to the judge show the jurors said they couldn't reach a unanimous decision before finally finding 30-year-old Gregory Hill Jr. 99 percent responsible for his death, because he was drunk when a St. Lucie County Sheriff's deputy shot him.
Hill's fiancee called the verdict a "slap in the face," and the family's lawyer is preparing an appeal, saying he can't tell whether the jury was angry, or just confused.
Hill was in his garage in the South Florida city of Fort Pierce, listening to loud music when a parent picking a child up from an elementary school across the street called in the complaint in 2014.
According to court documents, deputies responded and Hill eventually raised his garage door to answer them, then lowered it again. A deputy then fired through the door, hitting Hill three times. Deputies testified that they saw Hill holding a weapon. An unloaded gun was found in the dead man's back pocket.
The sheriff's office called in a SWAT team, who tear-gassed the home before officers went in and found Hill's body.
A sheriff's statement said Deputy Christopher Newman, who fired the fatal shots, was "placed in a very difficult situation, and like so many fellow law enforcement officers must do every day, he made the best decision he could for the safety of his partner, himself, and the public given the circumstances he faced."
A grand jury in Florida brought no charges, so Hill's family turned to federal court, filing a civil rights lawsuit against Newman and his department.
Attorney John Phillips said the jurors -- one black man, two white men and five white women -- seemed receptive to the family's case during the trial, but confused by the instructions the judge gave for their deliberations last week.
"The jury smiled, cried and showed anger during the trial. They were normal, reactive people and seemed to understand both sides of the case," Phillips said.
There were two claims the jury had to decide: a federal civil rights claim, and a state-law claim of negligence. Phillips suggested that the wording of the instructions may have confused the jurors.
The instructions said they could award $1 in "nominal damages" to the family if Hill's injuries weren't clearly the result of unjustifiable force. But that part of the instruction was supposed to apply only to the federal civil rights claim, which the jury decided entirely in the deputy's favor. On the state-law claim, they decided -- in a very small way -- in favor of the family by finding the sheriff's department 1 percent negligent.
Hours before the verdict, the jury sent the judge a note with a question: "If we find minimal negligence, can the courts overrule monetary amounts presented by the jury?"
The judge replied that she did not understand, and asked them to clarify. They never did.
At another point, they said they were struggling to reach a unanimous decision. The judge told them to keep trying.
Finally, the jury awarded Hill's relatives $1 for funeral expenses and $1 for each of Hill's three children. That $4 was then reduced to 4 cents - or 1 percent, representing the sheriff's liability. The other 99 percent was blamed on the dead man, under a Florida law that enables such decisions if a victim was under the influence of alcohol.
Hill's fiancee, Monique Davis said she had to leave the courtroom during the verdict so she wouldn't have an outburst.
"It was basically a slap in the face. You value someone's life as one dollar?"
Phillips said he's baffled. He's planning to ask for a new trial, and to file an appeal if that's denied.
"A finding of no negligence and no civil rights violations is one thing, but the series of one-dollar awards for these kids was shocking, upsetting and confusing."
University of Miami law professor Osamudia James says the option of nominal damages is given to juries as a way to acknowledge a wrong, even if they don't believe large damages are warranted. It's one tool juries are given to facilitate the difficult process of assigning monetary awards for injuries.
"In cases like this with nominal awards, juries are saying 'We don't like what happened, but we're not awarding a lot (of money) to it,'" James said.
Hill and Davis were high school sweethearts, engaged to be married. He had two kids with Davis and a third with another woman.
Davis called him a family man who loved working and fishing, and always provided for his children.
"He wasn't running the streets doing bad things," she said. "He was not perfect but he wasn't a bad guy."