Kennesaw bra boutique ordered to remove 'offensive' window display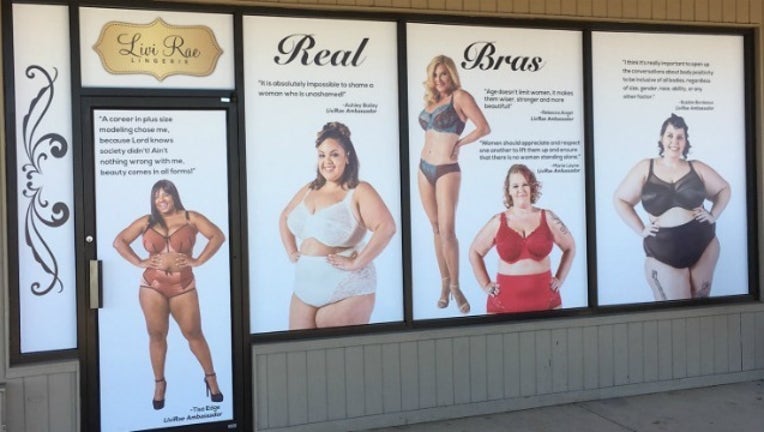 article
KENNESAW, Ga. - LiviRae Lingerie, the popular bra-fitting boutique in Kennesaw, claims it has been ordered to remove images after they say their landlord called the posters "offensive."
The boutique says they have run similar campaigns in past with no problems.
The displays feature the company's ambassadors and winners of their 2017 "Real Bras, Real Women, Real Stories" campaign. Under each woman is an inspirational quote and story about their personal story towards body acceptance.
"The Ambassadors were chosen in an open audition for the campaign where they shared their desire to embrace LiviRae's commitment to help women feel good about their bodies."
Store owners believe the order is a "blatant display of body shaming" because the models are plus-size and curvy women.
According to LiviRae, The Kennesaw retail development called and ordered the store to remove the images due to complaints that the images were in poor taste to the public.
FOX 5 News has reached out to the management company, but did not hear back from them for comment late Thursday night.
SEE ALSO: Dublin grocery store sets up cross display using soda cans