Livingston Resident's Music Label Lands First No. 1 Hit with Country Duo LOCASH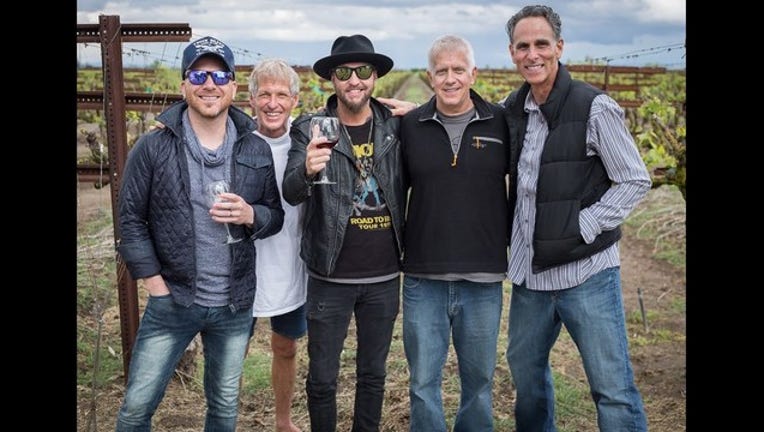 article
When SiriusXM's The Highway named the up-and-coming country duo LOCASH's single "I Love This Life" the No. 1 country song on this week's Hot 45 Countdown, it was also the first No. 1 for Livingston resident David Shulman's record label Reviver Records. LOCASH, who was signed to Reviver Records earlier this year, has remained in the Top 10 for an unprecedented nine weeks and finally reached the top spot Saturday. 
Reviver Records President and Chief Executive Officer David Shulman, known professionally as David Ross, and his country-loving wife, Jen, known in Livingston as "YogaJen," wake up each Saturday to hear whether their artists LOCASH, Blackjack Billy or Lucas Hoge have made the cut for the three-hour country countdown of Nashville's top 45 hits. This week, not only did LOCASH obtain the top spot, but Blackjack Billy's single "Why God Made Summertime" also went up three spots, their live version of "The Booze Cruise" was unexpectedly played, and the label's newest artist Lucas Hoge's song "Halabamalujah" debuted immediately following the countdown during The Highway's "On the Horizon" program.
After hearing the tune, according to David, Jen almost broke the floor in their Livingston home jumping for joy at Reviver's accomplishments. 
"I was screaming—I mean, West Orange and Millburn could hear me," said Jen. "When [Storme Warren] said, 'will Thomas Rhett hold on to the No. 1 spot with Crash and Burn this weekend?' and then he said, 'no he won't,' I knew they hadn't played our song yet and I knew then that we were the No. 1 song." 
By: Danielle Santola