London flight which returned twice lands in UK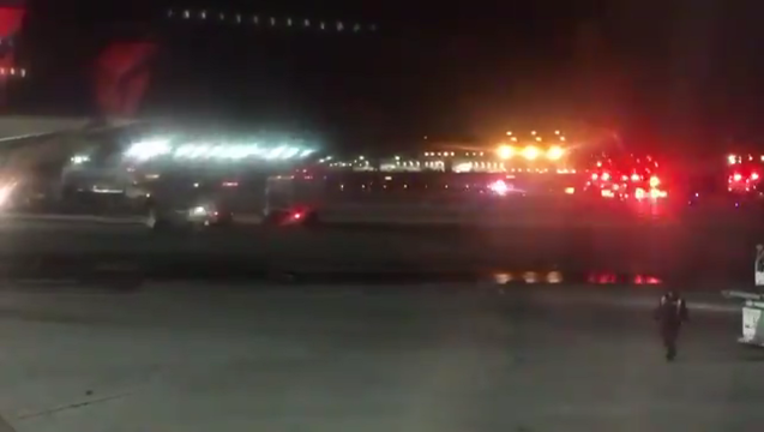 article
ATLANTA - The passengers on Delta Flight 284 were just not having a great night Tuesday night. They were supposed to travel on a more than 7-hour flight to London, but the flight got turned around back to Atlanta twice.
App users: View full article here
FlightAware.com reported the flight took off around 8:15 p.m., but turned around less than an hour into their journey.
"The flight crew of Delta flight 284 from Atlanta to London, Heathrow elected to return to Atlanta out of an abundance of caution when an abnormal noise was observed in the aircraft," a Delta spokesperson stated in a release sent to FOX 5 News.
Delta said the passengers were put on another Boeing 767 and tried once again to make the trip, taking off just after midnight early Wednesday morning. Once again, it turned back to Atlanta's Hartsfield-Jackson International Airport somewhere over North Carolina.
RELATED: International flight returns to Atlanta twice
"The subsequent flight returned to Atlanta without incident due to a similar observation. Customers were provided overnight accommodations in Atlanta and the continuation of Delta flight 284 is scheduled to depart Wednesday afternoon," a Delta spokesperson explained.
Those passengers boarded onto a new flight, Delta 9884 on Wednesday afternoon. They landed a little ahead of schedule on Thursday.
MORE: Track Delta 9884 and get more info on it at FlightAware.com