Long live Uga! Georgia Bulldogs Get New Mascot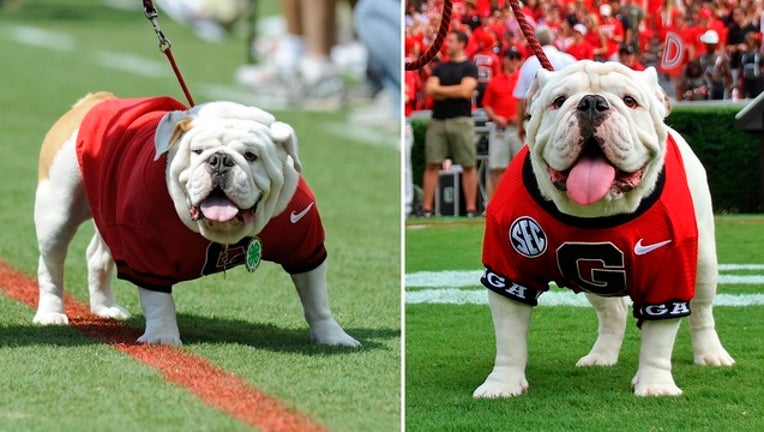 article
ATHENS, Ga. - The University of Georgia announced on Thursday that Uga IX, affectionately known as "Russ," will be retiring from the position.
University officials said the 11-year-old Bulldog's successor will be Uga X, also known as "Que," just in time for the Georgia Southern Game on Nov. 21. Que made his first appearance this year at the Countdown to Kickoff event and watched all seven of Georgia's football games this season.
"We are thrilled to have Que join our long line of mascots and he has already proven to be up to the task of serving as our official mascot,'' said Director of Athletics Greg McGarity in a release sent to FOX 5 News.  ''We tip our cap to Russ, who served admirably as Uga IX and has been a great mentor to Que, Uga X.
''Uga is cherished by University of Georgia fans worldwide,'' said President Jere W. Morehead. ''We are grateful for Russ's dedicated service, and we look forward to welcoming Que as our new mascot.''
The university again thanked the Frank W. "Sonny" Seiler family for their role in helping to install a continuous line of Georgia Bulldog mascots since 1956.