Man punches auxiliary bishop during mass at Newark church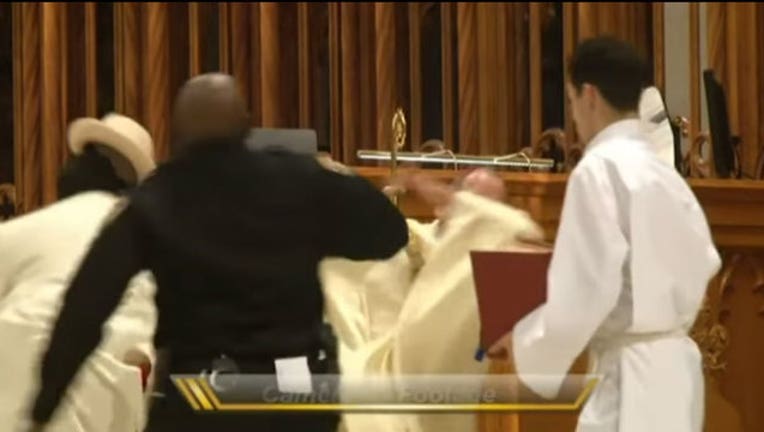 article
 An auxiliary bishop with the Archdiocese of Newark has been attacked during mass.
Essex County authorities say the attack occurred Saturday at Cathedral Basilica of the Sacred Heart during an event honoring baseball Hall of Famer Roberto Clemente.
They say 48-year-old Newark resident Charles Miller was in a pew when he got up, went to the altar and punched the Rev. Manuel Cruz in the mouth. Cruz was treated at a hospital for undisclosed injuries that aren't considered serious.
Cruz addressed the congregation Sunday and told parishioners he was doing well.
Miller was charged with assault.  It was unclear if he had a lawyer.  Authorities declined comment on a possible motive for the attack.
The mass marked the recent anniversary Clemente's death on New Year's Eve in 1972. He was killed in a plane crash while trying to bring supplies to the earthquake-ravaged country of Nicaragua.
With the Associated Press