Manatee released into wild after treatment for red tide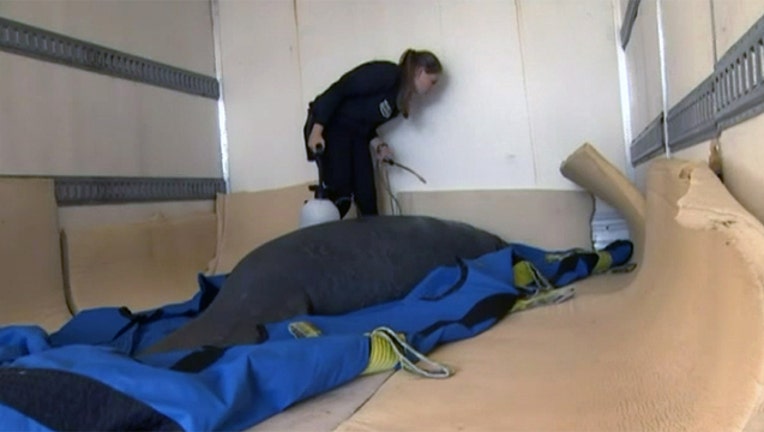 article
FORT MYERS, Fla. (WOFL FOX 35) - A manatee left Miami Seaquarium​ on Thursday and was returned to the wild in Southwest Florida.  It's the same location where it was rescued in early December.
Now, the nearly 2-year-old, 700-pound manatee, named Saber, is fully recovered.   Crews from the Seaquarium released him back to his natural waters on Thursday.
"Today is a very big day for Saber," said Jessica Schiffhauer, an animal care supervisor at Seaquarium.  "He was having neurological issues, seizures and everything, but he's very well.  He's been eating up a storm, and he's ready to go."  
The animal care at Miami Seaquarium took in nearly 20 injured animals last year.
According to the Florida Fish and Wildlife Conservation Commission, Karenia brevis, the Florida red tide organism, produces brevetoxins, toxins harmful to fish, marine mammals and birds.  It can be fatal for some aquatic life.