Maplewood woman detained by Whole Foods receives apology and store ban is lifted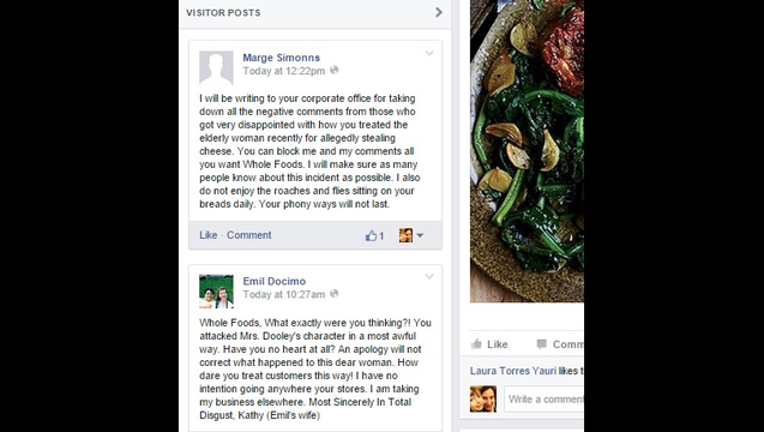 Maplewood, New Jersey (My9NJ) - In an exclusive interview with TAPinto SOMA, Maplewood resident Marge Dooley, age 70, provided details of her meeting with a Whole Foods Market representative, and her wish to now put the incident behind her.

Dooley was detained on Oct. 4 by officials at the Whole Foods Market in Millburn-Union for an accidental theft in which Dooley did not realize there was cheese that had slipped beneath her purse in the front section of her shopping cart. Margaret Nolan, Dooley's daughter, posted an account of what happened to her mother to a local Facebook group "Swap SOMA Lounge," and from there the story spread with many people leaving comments on the Whole Foods Millburn-Union Facebook page in support of Dooley.

Comments continue to be posted to the  Millburn-Union Whole Foods Facebook page, including one this morning from Kathy Docimo who wrote, "Whole Foods, what exactly were you thinking?! You attacked Mrs. Dooley's character in a most awful way. Have you no heart at all? An apology will not correct what happened to this dear woman. How dare you treat customers this way! I have no intention going anywhere your stores. I am taking my business elsewhere."
 
Dooley met earlier this week with a representative from Whole Foods who, according to Dooley, "apologized profusely that it was a mistake on their part and not handled the way they would have hoped it would be handled. She gave me a bouquet of flowers, offered to prepare my Thanksgiving dinner, and wanted to give me a $500 Whole Foods gift card."