March For Our Lives: Where to find food specials in DC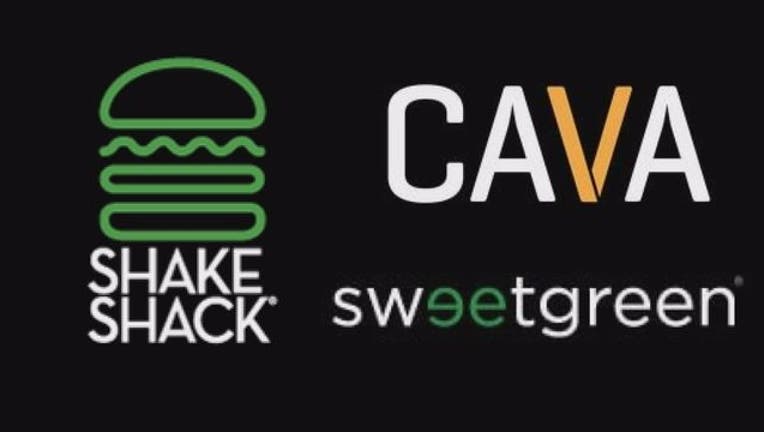 article
WASHINGTON - Whether you're a student, teacher or local, these D.C. restaurants and cafes are offering awesome deals to keep you fueled throughout the march.
On Saturday, March 24, more than 500,000 activists will take to the streets of D.C. for March For Our Lives and here's everything you need to need know.
But will there be food to eat at the march?
As a matter of fact, yes! Several restaurants have banded together to offer FREE FOOD for students under the age of 18 participating in the March For Our Lives. The group, called Food For Our Lives, will provide free or discounted food, while supplies last, as long as students have a valid ID. The group will have distribution points set up at the following locations on Saturday where students can receive free meals.
Think Food Lab located at 701 Pennsylvania Ave NW
The Pig located at 1320 14th St NW
The Bird located at 1337 11th St NW
Additionally, the following restaurants will offer 50 percent off discounts to students under 18 with valid ID between 11 a.m. and 5 p.m.: Beefsteak, Sugar Shack Donuts, Shake Shack, Sweetgreen, Cava, Rasa and Taco Bamba. You can find more details about participating locations and more here.
The group will also hold a poster making event on Friday from 3 p.m. to 5:30 p.m. at the Shake Shack located at 50 Massachusetts Ave. NE at Union Station. Participants of all ages will receive a free ShackBurger!
Some other sweet deals to take note of: 
Ice Cream Jubilee will offer high school marchers  one free ice cream scoop with a school I.D. and a picture at the march, adult marchers get 10 perfect off a scoop. 
Pleasant Pops will open from 11 a.m. to 4 p.m. and if you get there early the first 250 marchers will score a free pop!
RareSweets will be giving out free granola bars to marchers with a school I.D. and 10 perfect of the day's profit will be going towards the March For Our lives Foundation.
Follow FOX 5's coverage of the March For Our Lives:
You can follow all of FOX 5's coverage of the March For Our Lives on fox5dc.com, Facebook, Twitter, Instagram, YouTube and fox5dc.com/live.