Maryland House of Delegates candidate under fire for AR-15 raffle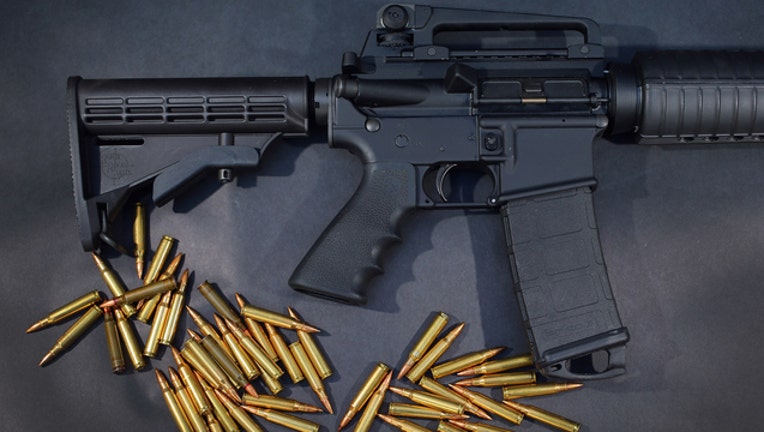 article
BALTIMORE - (AP) — A Republican running for a Maryland legislative seat raffled off an AR-15 assault weapon at a Saturday night fundraiser, only days after the same type of weapon was used to kill 17 people at a Florida high school.
The Baltimore Sun reported that about 15 people held a peaceful vigil outside, reading off the names of the 17 victims, as well as others killed in mass shootings, before the fundraiser for sheriff's deputy Aaron Penman.
The Facebook posting for Penman's event said gun winners would have to complete background checks.
Democrat Allison Berkowitz, also running to represent House District 7, took a turn sharing the stories of shooting victims over a megaphone. She said, "we just want things to be safer for all of our children."