Maryland woman's tweet inspires others to donate, share prom dresses with those in need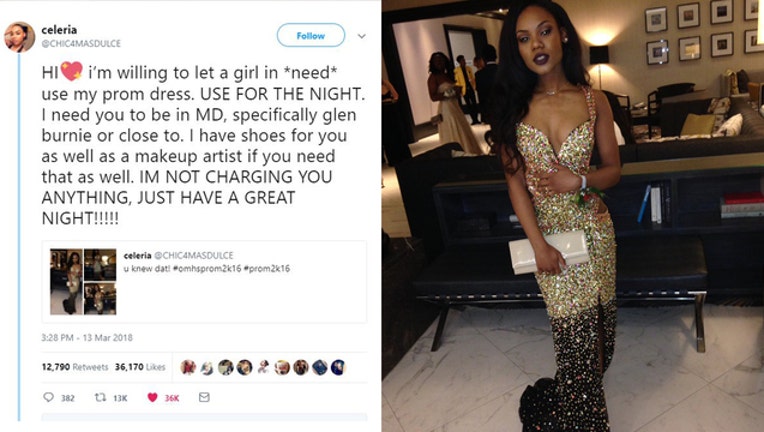 article
WASHINGTON - With spring and prom season around the corner, a Maryland woman's viral post on social media has prompted dozens of women to donate or lend their dresses to strangers.
Mika Riddick, from Glen Burnie, shared a tweet on Tuesday offering to lend her gorgeous high school prom dress to an area teen in need. She also offered to lend shoes and serve as personal makeup artist.
Riddick graduated from Old Mill High School in 2016.
"i'm willing to let a girl in *need* use my prom dress. USE FOR THE NIGHT. I need you to be in MD, specifically glen burnie or close to. I have shoes for you as well as a makeup artist if you need that as well. IM NOT CHARGING YOU ANYTHING, JUST HAVE A GREAT NIGHT!!!!! "
Riddick's tweet has been retweeted over 12,000 times, with over 36,000 likes.
Dozens have women have joined in, sharing their dresses for a prom night or free to keep.
Riddick responded to the positive reactions saying "doing things like this are so normal to me, I honestly didnt think much of it nor expect all this love lol. thank you guys, especially for getting the word out. i have so many ladies interested im gonna bless as many of you as possible!"