Minnesota police set up elaborate 'trap' on 4/20 day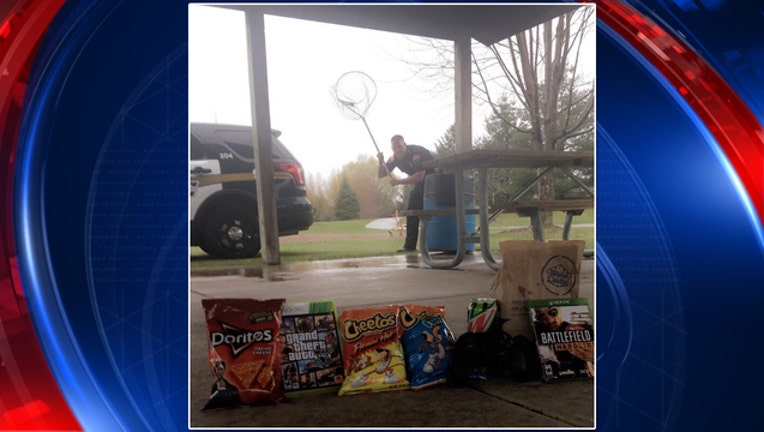 article
WYOMING, Mn. - Police in Wyoming, Minnesota have set up the some "discreet" 420 traps to catch their weed suspects.
The hilarious photo of an officer standing by with a net in the background behind a row of snacks, a Mountain Dew, and some XBOX games Tweeted out Tuesday morning on April 20, also known as 4/20 day, has been retweeted and liked thousands of times. 
The Tweet reads, "Undercover #420 operations are in place. Discreet traps have been set up throughout the city today" and is trending on Twitter.
The department also put out a snarky tweet earlier ahead of 4/20: "We heard complaints about someone not having enough drugs for #420 so if you're a drug dealer hit us up so we can......connect. #helpfulcops
The department had a little fun last year on 4/20 with a similar Tweet of a photo of a makeshift box trap with some snacks in it with the caption: "Undercover #420 stings are underway."
And in case anyone is looking for help in Pasco County, the sheriff's office is also standing by: