Missing Child: Have you seen this 8-year-old?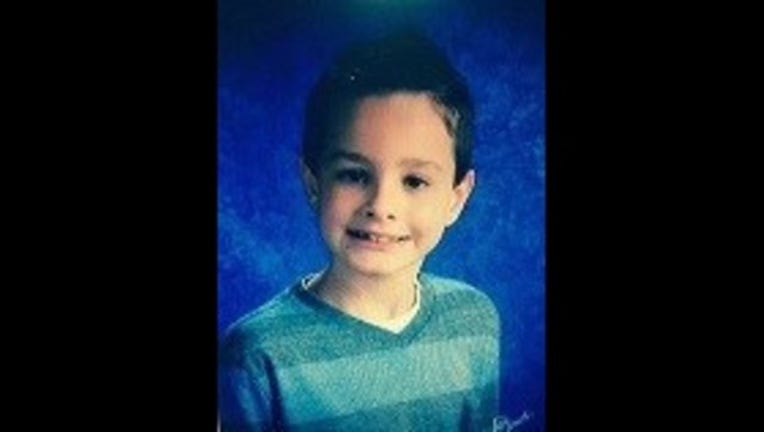 article
The New Jersey State Police Missing Person Unit and local authorities are searching for 8-year-old, Everett Streko, who has been reported missing from Green Brook.
He is described as four foot tall, weighing approximately 60 pounds with green eyes, brown hair, and fair skin.
Authorities say Everett's biological parents, Michael and Amy Streko, are suspected of taking their son from his legal guardian-- his grandmother.
The Strekos are in violation of a court order and are wanted for child interference, according to the prosecutor's office.
Everett's grandmother last saw him around 10:30 p.m. on Thursday, July 16, at her residence, which is located on Kings Court in Green Brook Township.
The morning of Friday, July 17th, the grandmother realized that her daughter-in-law, Amy Streko, 32, who was also living at the Kings Court residence, was nowhere to be found along with Everett and all of his personal belongings.
The Green Brook Police Department was notified of Everett's disappearance around noon on Friday by his grandmother.
 
According to authorities, Michael Streko, 34, removed all of his own possessions from his Neptune City residence on West Sylvania Avenue, Thursday at approximately 1:00 p.m.
A search of Michael Streko's Neptune residence yielded negative results and his whereabouts remain unknown.
Everett could be with either parent, if not both, in a 1997 White/Blue Winnebago bearing NJ Registration X72-FNK or a 2007 Grey Ford Focus (4 door) bearing NJ Registration Y96-FHN.
Anyone with information regarding the whereabouts of Michael/ Amy Streko and their son, Everett,  or anyone who may have spotted their vehicles are asked to please contact the Somerset County Prosecutor's Major Crime Unit at 908-231-7100, Green Brook Police Department at 732-968-1188, or the Somerset County Crime Stoppers' Tip Line at 1-888-577-8477.