Mom's post about flight with son who has autism goes viral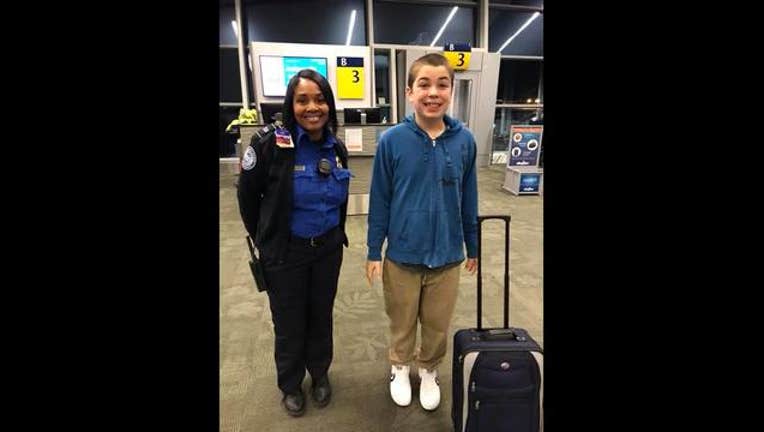 article
INDIANAPOLIS (KTVU) - An Indianapolis mother wrote about her experience flying for the first time with her son who has autism.
Angie Solis had called the TSA ahead of time to say she would be traveling with her special needs son, so they arranged for passenger support specialist Alesa to meet them at the airport. "Sweet, precious Alesea. Sent to us from TSA heaven. She spoke directly to my son. She treated him like a person with feelings and a voice and worth," wrote Solis. 
Alesa ushered the pair through a "gentle" security line, before escorting them to the gate.  
Solis wrote, "Thank you TSA, from the bottom of my heart for making this experience stress-free. And for caring enough to understand that some people just process differently and need extra TLC."
She is reminding others that you can call TSA Cares three days before your departure if you are traveling with someone who has special needs and would like some extra help.
The post has gone viral and has been liked more than 30,000 times.