More than 1 in 6 Americans are now 65 or older; aging population expected to keep climbing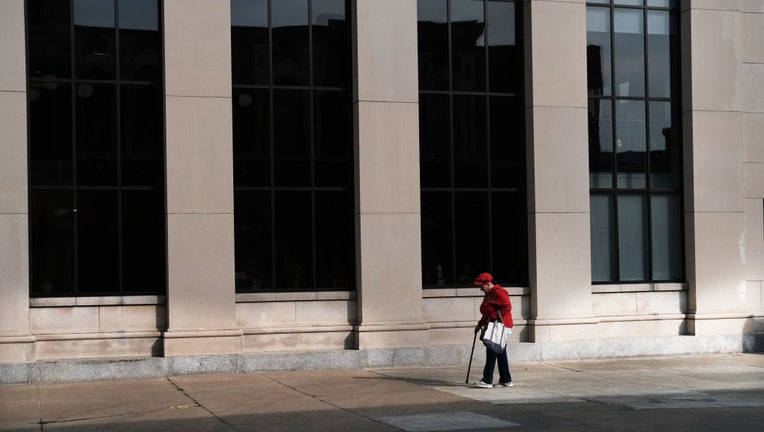 article
Some 17% of the American population — or more than 1 in 6 people — were age 65 or older in 2020, and the aging population is projected to continue growing in the coming years. 
A report published in late 2022 by the Administration on Aging, which operates under the U.S. Department of Health and Human Services, said that percentage represents 55.7 million people. The number of older Americans has increased by 15.2 million, or 38%, since 2010, compared to an increase of just 2% for the population under 65, according to the report.
This, while the 65 and older population is expected to continue growing from 17% in 2020 to 22% by 2040, the Administration on Aging said.
The report also notes how the older population is becoming increasingly older. Since 1900, the percentage of Americans aged 65 and over has more than quadrupled — from 4.1% in 1900 to 17% in 2020. 
In 2020, the 65-to-74 age group (32.5 million people) was more than 14 times larger than this group in 1900 (2.2 million people), according to the report. 
The 75-to-84 age group (16.5 million people) was 21 times larger than this group in 1900 (771,369 people), and those 85 and older (6.7 million people) were more than 54 times larger than the group in the year 1900 (122,362 people).
In 2020, there were 104,819 people who were 100 or older, more than triple the amount in 1980, the report says.
Much of this aging U.S. population is part of the large Baby Boomer generation following World War II, born between 1946 and 1964. 
"The older population is expected to continue to grow significantly in the future. Growth slowed somewhat during the 1990s because of the relatively small number of babies born during the Great Depression of the 1930s," the report states. "But the older population is beginning to burgeon again as almost half (46%) of the 'baby boom' generation is now age 65 and older."
The data comes from the U.S. Census Bureau, the National Center for Health Statistics, and the Bureau of Labor Statistics.
A closer look at America's aging population
Where they live + income
In 2020, more than half (51%) of Americans 65 and older lived in nine states: California, Florida, Texas, New York, Pennsylvania, Ohio, Illinois, North Carolina, and Michigan.
Meanwhile, the four U.S. states with the highest percentage of their populations age 65 and older in 2020 were Maine (22%), Florida (21%), West Virginia (21%), and Vermont (21%), according to the report. 
The median income of this older age group in 2020 was $26,668, and they made up 6.6% of the U.S. workforce. 
Health and healthcare
Healthwise, arthritis was the most common chronic condition in the age group, impacting 47% of those 65 and older. More than a quarter (26%) had some form of cancer, and a fifth had been diagnosed with diabetes (21%). 
In 2020, 30% of older Americans were obese and 9% reported being current smokers. 
Some 21% had trouble seeing (even if wearing glasses), 29% had difficulty hearing (even if wearing hearing aids), 39% had trouble walking or climbing stairs, and 28% had cognitive issues. 
Out-of-pocket healthcare expenditures for those 65 and older averaged $6,668 in 2020, an increase of 38% since 2010, according to the report. In contrast, the total population averaged $5,177 in out-of-pocket costs. 
Health costs, on average, for older consumers in 2020 consisted of $4,854 (73%) for insurance, $835 (13%) for medical services, $727 (11%) for drugs, and $251 (4%) for medical supplies.
In 2020, nearly all (94%) "non-institutionalized persons" age 65 and older were covered by Medicare. 
"Medicare covers mostly acute care services and requires beneficiaries to pay part of the cost, leaving about half of health spending to be covered by other sources," the report states. "Half of older adults (50%) had some type of private health insurance, 6% had military-based health insurance, 6% were covered by Medicaid, and 1% had no coverage."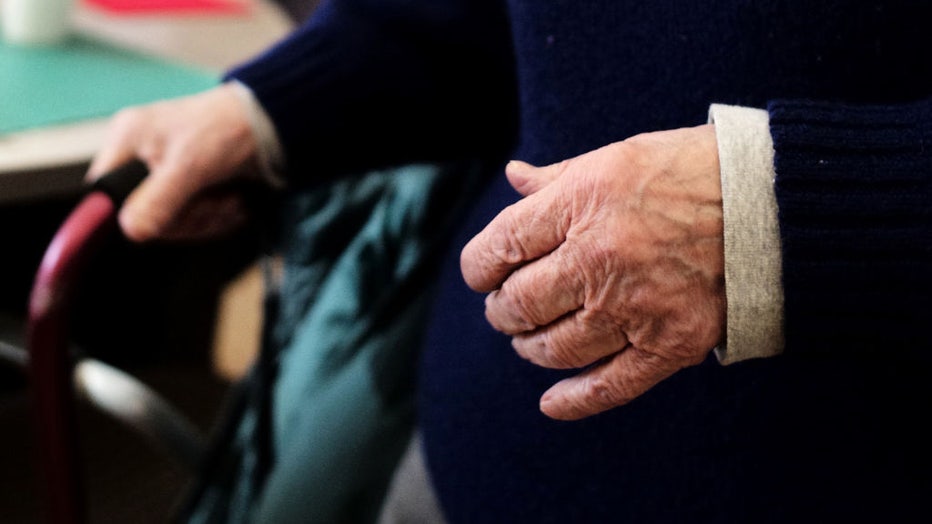 FILE - A visitor to the Kingston Council On Aging makes their way to a lunch table on Jan. 25, 2018, in Kingston, Massachusetts. (Photo by Jonathan Wiggs/The Boston Globe via Getty Images)
Longer lifespans happening globally
Population aging is "a defining global trend of our time," according to a recent study published by the United Nations' Department of Economic and Social Affairs (DESA).
People are living longer thanks to improvements in health and medical therapies, greater access to education, and reductions in fertility.
There were 761 million people aged 65 and older in 2021. That figure is projected to rise to 1.6 billion by 2050.
Northern Africa, Western Asia, and sub-Saharan Africa are expected to experience the fastest growth in the number of older people over the next 30 years, according to the UN. Currently, Europe and North America combined have the highest share of this population.
This story was reported from Cincinnati.