MS-13 gang member who brutally stabbed 15-year-old girl pleads guilty to brutal killing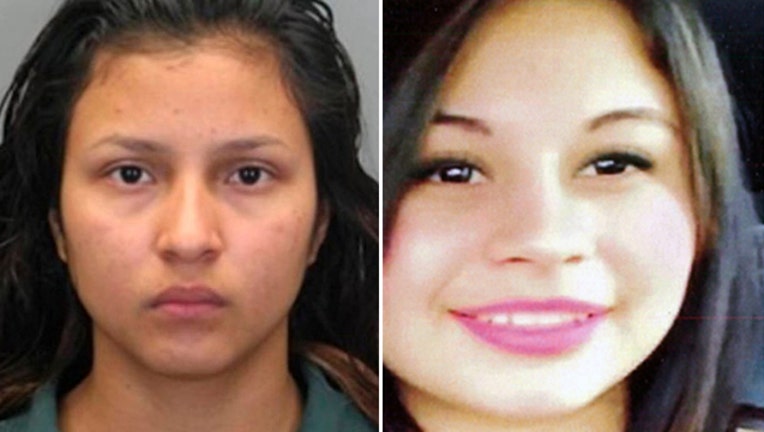 article
WASHINGTON - (FOX NEWS/FOX 5 DC) -- A teenager who sought to avenge the death of her boyfriend and told a 15-year-old girl she would "see her in hell" before stabbing her multiple times pleaded guilty Monday to the brutal slaying that raised the spotlight on MS-13's presence in the suburbs of the nation's capital.
Venus Romero Iraheta, who was 17 at the time of the January 2017 murder, pleaded guilty in a Virginia courtroom as an adult in the murder of 15-year-old Damaris Alexandra Reyes Rivas.
Iraheta, now 18, pleaded guilty to first-degree murder, abduction and criminal street gang participation. She faces a maximum of life in prison plus 20 years when she is sentenced on May 25.
WARNING: The content below is graphic and nature and some may find it disturbing
Reyes Rivas, who was a student at Watkins Mill High School in Gaithersburg, was taken from Montgomery County to a wooded area at Lake Accotink Park in Fairfax County where several MS-13 gang members were waiting. It was there that officials said Reyes Rivas was interrogated and beaten by Iraheta. The victim was then forced to walk through the snow and cold without her shoes and shirt.
Reyes Rivas was then taken to a wooded area near an Interstate 495 overpass where she was violently attacked by the group. Iraheta jumped on top of Reyes Rivas and demanded to know if she had slept with her boyfriend, Christian Sosa Rivas, who officials said was the leader of the Harrison clique of MS-13. He was found washed up on the banks of the Potomac River on Jan. 12.
When Reyes Rivas confessed to sleeping with Sosa Rivas, she begged Iraheta for mercy, according to authorities. But officials said Iraheta told Reyes Rivas she would not give her mercy and sliced off a tattoo Sosa Rivas had given Reyes Rivas on her hand. According to officials, Iraheta then told Reyes Rivas to remember her face and name "because the next time they met would be in hell."
Iraheta then stabbed Reyes Rivas repeatedly in the stomach, chest and neck, according to officials. As Reyes Rivas lay dying, authorities said two others stabbed her in the neck with a sharpened stake. In all, officials said Reyes Rivas was stabbed 19 times. Authorities said the group then used a rope to drag her body to an area under the 495 overpass and put her face down in a shallow puddle and covered her with railroad ties.
According to officials, much of the brutal crime was recorded on video with the intent to send it to the MS-13 leadership in El Salvador for promotions within the ranks of the gang. Officials said the video was recovered from Apple's Cloud and was a key part of their investigation.
Nine others were arrested in connection with Reyes Rivas' death. Cindy Blanco Hernandez, 19, Aldair J. Miranda Carcamo, 18, and Emerson Fugon Lopez, 17, pleaded guilty to a slew of charges that included abduction and, in two instances, gang participation. They were expected to be sentenced on May 5.