Murder of elderly woman in Paris probed as anti-Semitic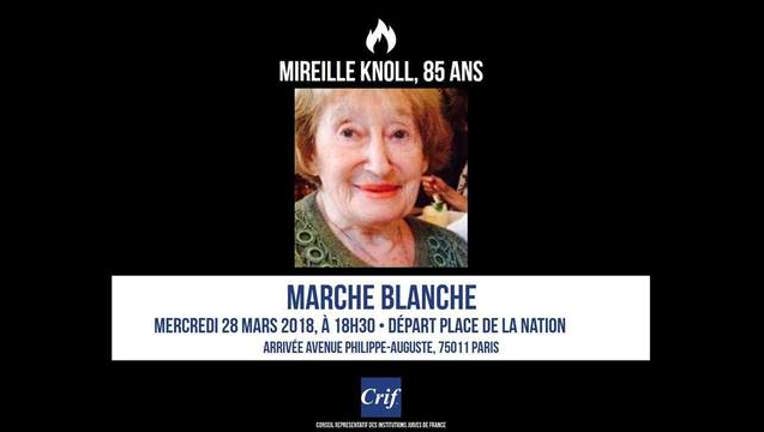 article
FOX5NY - French authorities say the killing of an elderly Jewish woman in Paris is being investigated as an anti-Semitic murder.  The woman, identified in French media as Mireille Knoll, was stabbed at least 11 times and her body was set on fire.
The Paris prosecutor's office said Monday two suspects have been put in custody. It said it is asking investigating judges to charge the pair with premeditated murder of a vulnerable person for anti-Semitic motives.
The office also asked for the suspects to be jailed pending trial.
Leading Jewish group CRIF said the 85-year-old woman was slain last week in Paris' eastern 11th district. The victim had reportedly escaped a round-up of Jews in Paris during World War II.  The group says a neighbor who had previously made anti-Semitic statements was one of the people under arrest.  They didn't confirm reports that the man was Muslim. 
%INLINE%
CRIF asked for "utmost transparency in the ongoing investigation so that the reasons for this barbaric crime are known to everyone as soon as possible."
The group plans a rally in her memory and support of her family on Wednesday.
The body was found the same day a gunmen killed several people in an attack on a supermarket in southern France.
The Associated Press contributed to this report.