Naked man claimed to have bomb at Daytona International Airport, deputies say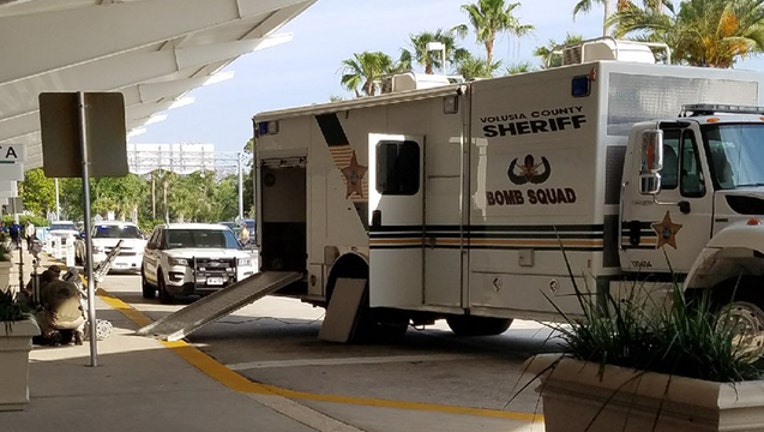 article
DAYTONA BEACH (FOX 13) - One man has been arrested after officials say he walked into Daytona International Airport and said he had a bomb, which proved to be a false claim.
Volusia County deputies say the suspect is in custody. According to the sheriff, the man, identified as 25-year-old John Greenwood, was naked, and ran through the airport, and onto the baggage carousel. When deputies caught up to him, they had to deploy a Taser. Greenwood told them he planted a bomb inside a female bathroom that was under construction, according to Sheriff Michael Chitwood.
Officials said a piece of wall was hollowed out, and Greenwood placed his backpack and clothing inside. The bomb squad determined there was no bomb.
The airport was evacuated, but is resuming normal operations.