NASA chief: Time to clean up all that space junk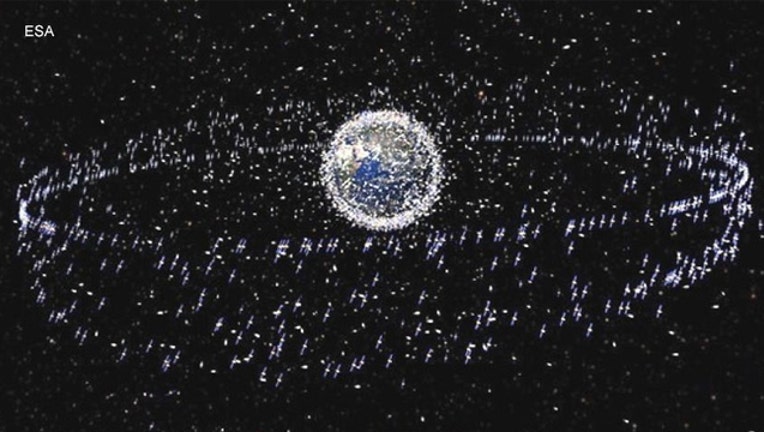 article
NASA Administrator Charles Bolden warns that too little is being done to remove debris from space, an issue that has drawn plenty of attention this week after an unknown object made a fiery entry into Earth's atmosphere.
Speaking Thursday at the Council on Foreign Relations, Bolden said more countries need to step up to the plate and put funding into efforts to clean up space – which is crowded with all sorts of objects, from nonfunctional spacecraft, abandoned launch vehicle stages, mission-related debris and fragmentation debris – all traveling at 17,500 mph.
"Not a lot of countries are putting money into debris removal development, and more of us need to," he said.
"We are among those that's not putting a lot of money into debris removal," he said. "We work a lot on what we call debris mitigation, making rules that say when you put something in space it has to have enough fuel to, when its mission is over, you can either put it into a parking orbit where it won't come back for a hundred years, or you can safely de-orbit it into the ocean. But that's not the answer. The answer's going to be debris removal, and we've got to figure out how to do that."