National Hamburger Day 2022: Here's where you can get free and cheap burgers
It's National Hamburger Day!
In honor of America's iconic and beloved sandwich, burger chains across the U.S. are offering freebies and deals on Saturday, May 28.  Here are a few of them:
Burger King: The chain is offering a free hamburger if you spend $1 or more. You have to order online or on the app.
Carl's Jr. and Hardee's: If you spend $1 or more and sign up for the rewards program, you can get a free western burger or famous star.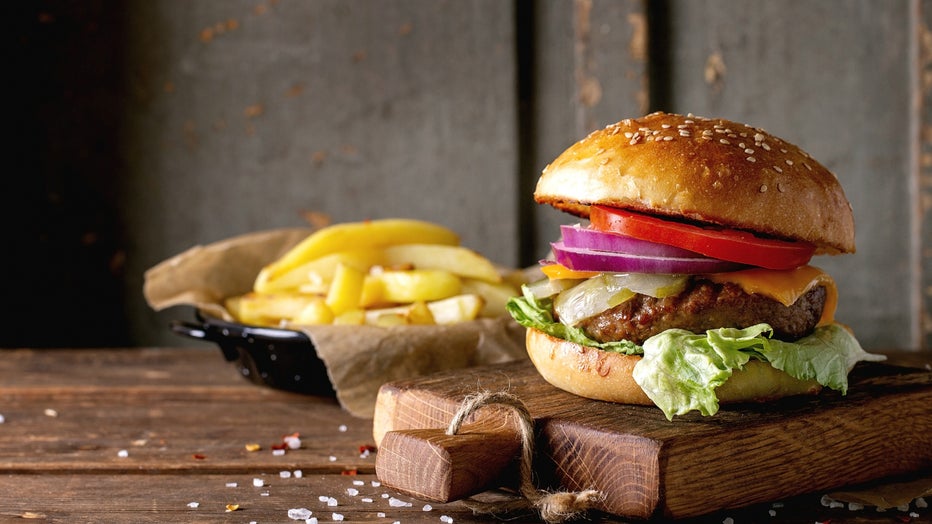 (Photo by: Natasha Breen/REDA&CO/Universal Images Group via Getty Images)
Chili's: You can get three big mouth bites for $10. The deal also comes with a non-alcoholic beverage and a starter.
Elevation Burger: They're offering Free delivery through June 2 if you order on the website.
RELATED: Arby's offers Wagyu burger for first time in chain's history
The Habit Burger: You can get a free char with cheese with purchase of a drink when you download and register on their app.
Smashburger: A $5 double classic smash burger is available in store or online.
Wayback Burger: If you buy a classic burger, you'll get a second classic burger for free on May 28 if you order through the app.
Wendy's: You can get a free Jr. Bacon Cheeseburger from Wendy's now through June 5 when you buy through the app. The chain is also offering free delivery if you order using the app.