New arrests made in the shooting of a Freeport teen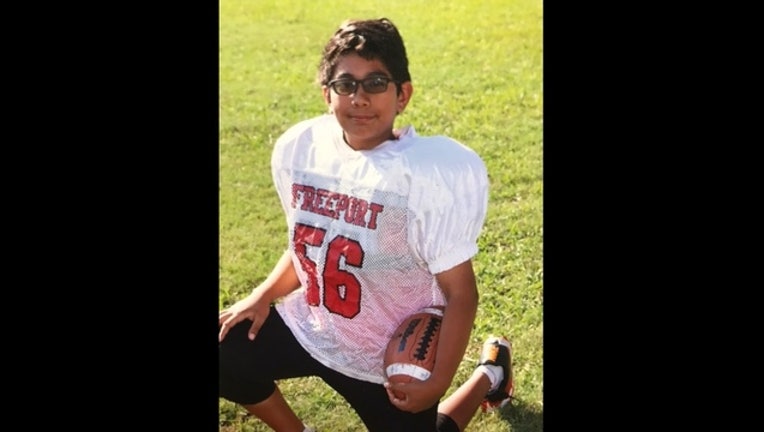 article
FREEPORT, Texas (FOX 26) - UPDATE 4/28, 10:30 am: Police have made additional arrests related to the firearms used in the shooting of Juan Borja.  Police arrested Leslie Jaime of Freeport and two juvenile males, 13 and 14 years of age, also from Freeport.  Jaime was charged with (2) counts of Burglary of a Building, (2) counts of Unlawful Possession of a Firearm by Felon, and (1) count of Theft of Property.  The two juveniles were charged with (3) counts of Burglary of a Building.  Also charged with (3) counts of Burglary of a Building, was the 14 year old shooting suspect. 
4/19/2017
The investigation revealed that Jaime and the three juvenile suspects burglarized a building in the City of Jones Creek, in which the suspects stole several firearms, which included the firearm that was used in the shooting.  Several firearms have been recovered to date.  Jaime currently sits in the Brazoria County Jail on $125,000 bond, on all (5) total charges.  The three juveniles, including the 14 year old shooting suspect, are currently incarcerated in the Brazoria County Juvenile Detention Center.  This investigation continues. 
Police are investigating the shooting death of a 13-year-old boy at a Freeport park. Police have now identified the victim as Juan Borja, a 7th grader at Freeport Intermediate School. 
Freeport police say the shooting happened around 5:45 p.m. at Peppermint Park in the 1200 block of West 8th Street. Police say that a man had called after he thought he heard possible fireworks at the park and then found the boy laying face down in the grass.  The teen was rushed to the hospital where he was later pronounced dead on the scene.  There were witnesses that said that juveniles appeared to be fleeing the area shortly after the shots were heard.
Officers arrived on scene and found the boy unconscious and not breathing. The teen was transported to the hospital where he died.
Police say no suspects are in custody, but they are interviewing several witnesses. If you have any information in this case, please call the Freeport Police Department at 979.239.1211.