New California? Longshot bid would split state in 2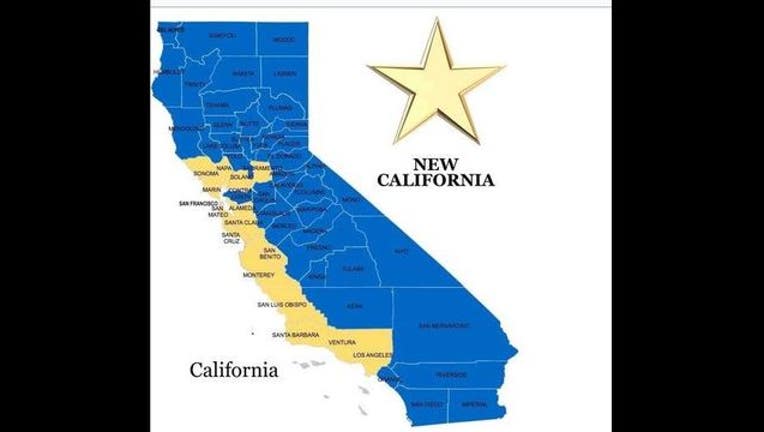 article
SACRAMENTO, Calif. (AP) - A fresh effort is underway to split California into multiple states, one including its coastal cities and the other its rural and inland areas.
"New California" is just the latest proposal to divvy up the nation's most populous state. But like efforts before it, it's highly unlikely to gain significant traction.
KOVR-TV reports founders Robert Preston and Tom Reed read their own Declaration of Independence on Monday at a small ceremony in Marysville, California. They say California is "ungovernable" due to its high taxes.
The founders are proposing working with the state Legislature and the U.S. Congress to make their vision of two Californias a reality.
Past proposals include an effort to create six states and one to combine parts of California and Oregon to make the state of Jefferson.