New 'Goonies' house owner details plans for property, how he pulled off $1.65M purchase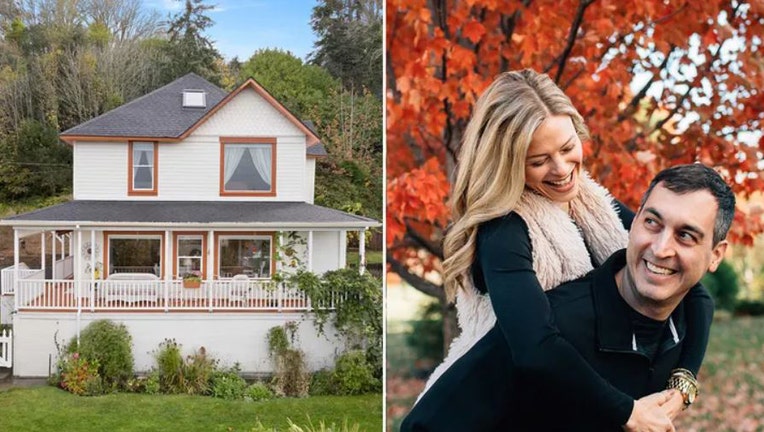 article
The man who bought the Oregon home from Steven Spielberg's adventure comedy "The Goonies" has big plans and hopes for the property.
Behman Zakeri, a diversified entrepreneur from Overland Park, Kansas, placed a bid on the home at 368 38th Street in Astoria, Oregon, shortly after hearing about its sale in November.
Zakeri said he received social media and text prompts from close friends who knew he was a fan of the 1985 film.
IDENTITY OF MAN WHO BOUGHT $1.65M 'GOONIES' HOUSE IS REVEALED, AND HE'S A 'SUPERFAN'
"When I got the news that I was officially under contract with the Goonies House, it was the day before Thanksgiving," he recalled during a phone interview with FOX Business on Tuesday, Jan. 17. 
"I was at home with a bunch of my family."
The $1.65-million property's official closing date was on Jan. 11. 
News of the finalized sale was distributed in a press release.
Zakeri's wife, Liz, and his two adult children, Cody and Grace, have been supportive of the home purchase, according to Zakeri.
"They're totally behind it," Zakeri said. 
While Zakeri's family has been encouraging throughout the home purchase process, he acknowledged there wasn't an established goal or aspiration to own the Goonies house.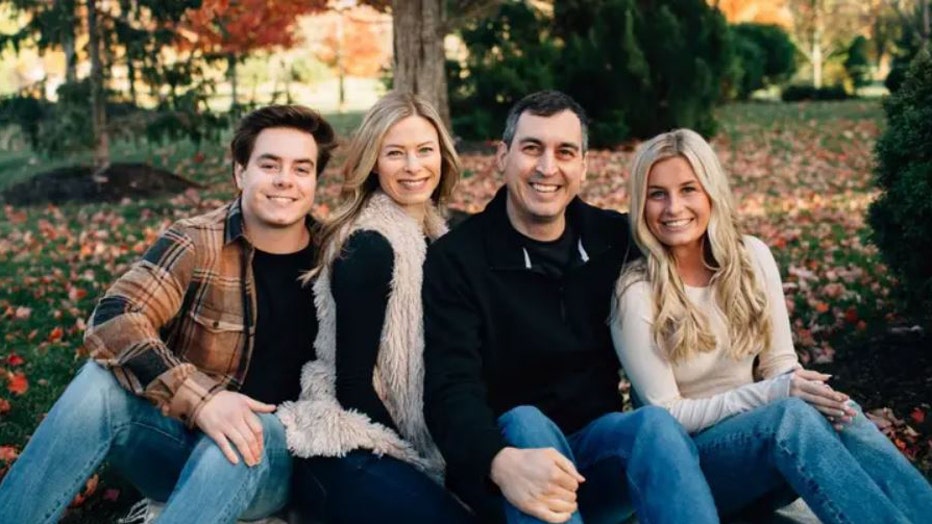 Behman Zakeri (second from right) will occasionally live at the Goonies house in Oregon with his wife, Liz, son, Cody, and daughter, Grace. (Meredith Dubill Photography / Fox News)
If a sequel had been planned or if another buyer had a stronger interest in the cinematic property, Zakeri is unsure if he would've been able to buy the home.
"I just got lucky," Zakeri said. "All the stars aligned." 
'GOONIES' FAN BUYING ICONIC $1.7 MILLION HOME FEATURED IN MOVIE 
Zakeri and his family plan to live in the home a few times throughout the year, but their primary residence will remain in Kansas.
"Kansas City is our home," Zakeri said. "All my businesses are here, my family's here, my friends are here."
When Zakeri and his family aren't residing in the Goonies house, he hopes the home can serve as an investment property.
Zakeri told FOX Business that fans and production companies will be able to rent the home for extended stays that are "31 days or more," according to the city's moratorium on short-term vacation rentals.
Current residential zoning of the neighborhood of the Goonies house will likely prohibit the property from becoming a commercialized museum, according to Zakeri.
'THE GOONIES' HOUSE LISTED FOR SALE IN OREGON AT $1.65M 
Still, Zakeri and his family are happy to welcome movie fans who stop by for photo opportunities.
"I feel in my heart that this house and this property is meant to be shared — to make so many people happy," Zakeri said. 
"This is one of many ways that I would like to help serve and inspire others — by being able to let fans connect with their childhood passion, their dream, their love of 'The Goonies' and all that stuff."
Outside the home's existing washer-dryer unit and fridge, Zakeri and his family are starting from scratch with the unfurnished home.
He and his wife are discussing how they can restore the rooms that were featured in "The Goonies," so it can look similar to the '80s design.
"A lot of movie takes place in the living room, so you see the front door, which in the movie, it's got a screen door," Zakeri said.
"And then of course, in camera shots, you see the old kitchen, you see what might have been considered a dining room, you see the staircase the kids ran up and the attic," he added.
"The Goonies" house is located at 368 38th Street in Astoria, Oregon. | Fox News
The rooms that weren't shown in the film will likely be updated with newer televisions and decor, according to Zakeri.
THEN/NOW: THE CAST OF 'THE GOONIES'
While decorating plans are in its early stages, Zakeri said he and his family plan to be at the Goonies house on the city's Goonies Day celebration on June 7 — the film's national release date anniversary — and Halloween.
Zakeri, 46, is a managing partner and chief executive officer who operates four businesses in Overland Park, Kansas, a principal city in the Kansas City metropolitan area.
He said his business ventures include his role as CEO of We Buy Gold and his role as general manager of Collector's Cache, a card collection store. 
In addition, he has a role as managing partner of Mastermind Escape Games (an interactive escape room) and Bury the Hatchet KC LLC (an axe-throwing facility).
Zakeri told FOX Business that he's a self-made businessman who "worked from being poor as a kid" to where he is now.
"When I bought this house, I probably put down about 20%. And I had to finance the rest," Zakeri said. "Now, because it was a conventional loan, that bank would not allow me to borrow more than the traditional $726,000 and change. So, I had to get money from other places."
Zakeri said he had to pull equity out of other real estate properties that he owns in order to buy the Goonies house.
"I actually took out three separate loans, plus my down payment in order to buy this house," Zakeri continued. "I've got some monster payments for the next 10 to 15 years."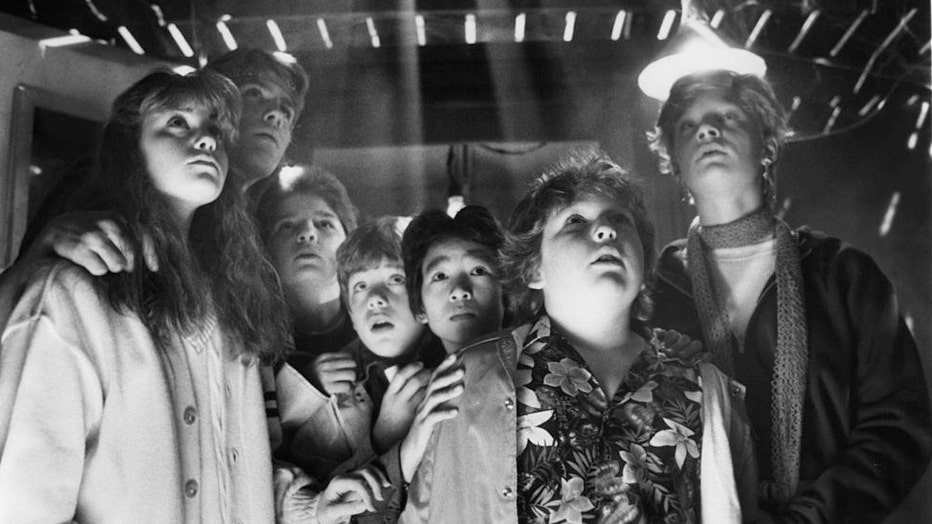 From left to right, Kerri Green, Josh Brolin, Corey Feldman, Sean Astin, Ke Huy Quan, Jeff Cohan and Martha Plimpton in a scene from the film 'Goonies', 1985. (Photo by Warner Brothers/Getty Images)
Zakeri told FOX Business that he's been documenting his Goonies house purchase and providing business and personal finance advice free of charge on Twitter and TikTok.
The longtime entrepreneur said he hopes his "rags to riches" background can inspire fellow fans of "The Goonies" and people in general that they too can "find ways to scrap" and buy the home of their dreams.
"That's what I want to be remembered for," Zakeri concluded. 
"That's what I want to be my legacy."