New Jersey woman wins $5M from scratch-off ticket she accidentally bought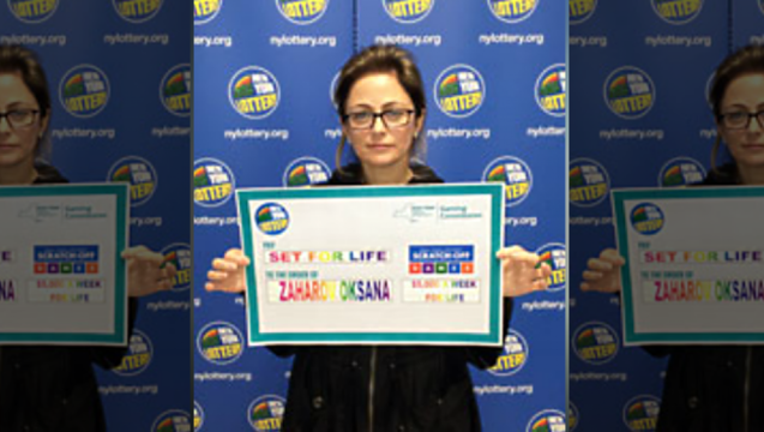 article
(FoxNews.com) - A New Jersey woman was stunned to learn she won $5 million from a scratch-off ticket she did not mean to buy.
Oksana Zaharov, 46, of Edgewater, NJ, bought the ticket two weeks ago in New York City, FOX10 reported. The New Jersey woman said she intended to buy a $1 scratch-off but was handed a $10 Set for Life scratch-off by the employee at Trisha Convenience in Manhattan.
"When the clerk handed me the wrong ticket I felt bad so I decided to just go ahead and buy it," Zaharov said at a press conference Tuesday. "I actually used the ticket as a bookmark for a couple weeks before I decided to scratch it."
Zaharov was set to receive 19 yearly payments of $260,000 ($172,068 once taxes are taken out) and an additional payment $60,000 ($39,708 after taxes). Following that, she will receive $172,068 annually.
The mother of two said she was shocked by her winning ticket.
"I never win anything," Zaharov said. "I was sure the ticket was fake. It wasn't until I brought it into the office that I knew it was for real." 
The winner said she planned to take her family on a vacation to the Bahamas and put money aside for her children's college funds.
More on FoxNews.com.