NJ father jumps from bridge with 2 children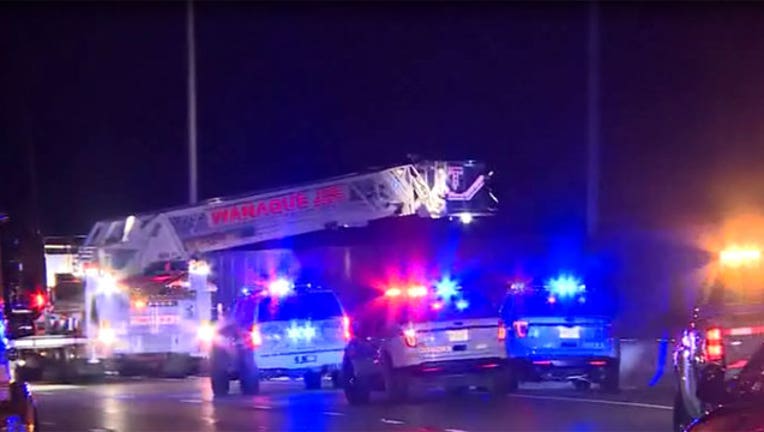 article
NEW JERSEY (FOX5NY) - A man jumped from a bridge in New Jersey with his two young children Monday evening in what police say was an apparent suicide. The children suffered non-life threatening injuries despite the nearly 100 foot plunge.
John Spincken, 37, was holding his 3-year-old and 1-year-old sons when he jumped off of the Wanaque Bridge on Interstate 287, according to NJ State Police.  The bridge is at milepost 56.4.
The suicide occurred at about 8:10 p.m. on Monday.  Wanaque Police officers were able to locate Spincken and his two children in a wooded area near the Wanaque River.
Wanaque Police found  a vehicle belonging to Spincken on the shoulder of the southbound lanes after tracking his cell phone.
John Spincken was pronounced deceased at the scene at 9:00 p.m. The two children were treated by Wanaque EMS before they were taken to St. Joseph's Medical Center in Paterson were they were being treated for serious, but non-life-threatening injuries.
There were reports that Spincken has been arguing with his wife, took the children and left the family's home.  Police said the investigation was continuing.